West Belfast shooting: Young son runs for help after 'brutal attack' on father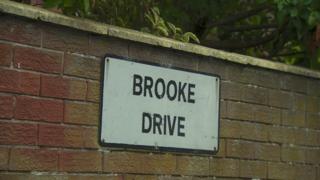 The young son of a man who was shot in both ankles in a "brutal paramilitary-style attack" in west Belfast had to run for get help for his father.
The victim, who is in his 40s, was shot after three masked men forced their way into his home in Brooke Drive at 22:40 BST on Saturday.
He was told to lie down before being shot in the ankles, police said.
The man's injuries are not believed to be life-threatening.
His son was in the house when his father was attacked and heard the shots and his father's screams.
'Emotional and psychological abuse'
The child ran to a neighbour's house to raise the alarm following the shooting.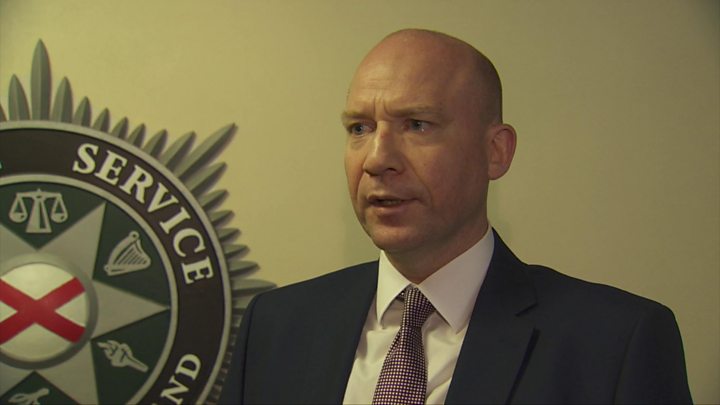 Police said he had been left traumatised by the "vicious and merciless actions of thugs".
PSNI Det Insp Kerry Brennan said the attack was "nothing short of emotional and psychological abuse of a child". 
"This is despicable and should not be happening in a civilised society," she added. "This young boy was placed in a reprehensible situation".
"This was a horrific incident for this young child to witness and will have a very deep impact on him."
Speaking on Radio Ulster's Good Morning Ulster programme SDLP councillor Brian Heading described the attack as "particularly abhorrent".
"It's clear with the number of punishment shootings that there's been over the last few months, there's some group, or groups, trying to assert authority and trying to fill the vacuum," he said.
"I think it's about time that we put it up to the groups that are carrying out these shootings to say: 'Look, it's about time we met to see whether we can get this sort of activity brought to an end.'"