Derry attack family say they were targeted for speaking out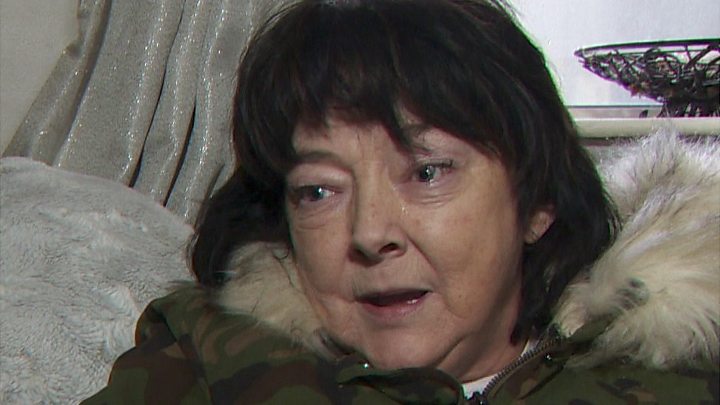 Victims of a gun attack at their home in Londonderry believe they were targeted for speaking out against drug dealers.
Gerald Deehan, 58, said his family was fortunate to be alive after two masked men entered their Margaret Street home on Tuesday night.
Mr Deehan said shots were fired at him and his son Ryan, 30, who is undergoing surgery after he was shot in the foot.
Police are treating the incident as attempted murder.
Mr Deehan, who was unharmed, said he was in the kitchen when one of the gunmen came in.
"He shot straight away, straight through my trouser leg," he said.
"As I stepped back, he fired another shot."
Mr Deehan said his son was shot as he tried to stop the gunmen going upstairs to his other sons.
Mr Deehan's daughter, Amanda, died in January.
The 34-year-old mother of two was dependent on prescription and counterfeit drugs.
"Their main reason for trying to shoot me dead was because I spoke out and my wife spoke out," he said.
His wife Christine, who was also in the house at the time of the attack, said she would not be deterred by "drug-dealing scumbags".
"This is my message for you," she said.
"I will not shut up. I will give every one of your names.
"I will not stop my fight until I get the drug dealing scum off this earth that killed my daughter".
Det Insp Michael Winters said it was only by "sheer luck" the situation was not worse.
"There is absolutely no justification for this type of brutality," he said.
Parish priest Fr Michael Canny told BBC News NI that people could not "act as judge and executioner" and the PSNI should be the "only law and order".
"No matter what issues are at the root of this attack, in any right-thinking society, we cannot have people taking the law into their own hands," he added.
SDLP councillor Martin Reilly described the shooting as "horrific".
"This type of violence is not wanted anywhere in the city and region," he said.
Sandra Duffy, chair of the Derry and Strabane Policing and Community Safety Partnership, said it was clear the criminal gangs responsible had absolutely no concern for local people.
"Their only aim is to try to exert some sort of coercive control over the people living in these areas," she said.
Police have appealed for anyone with information to come forward.