Victims' pension: NIO minister says pension will exclude terrorists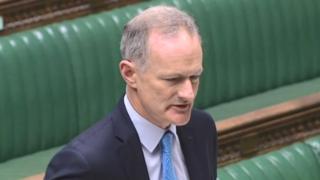 A Northern Ireland Office minister has confirmed that a pension for people injured in the Troubles will not be given to terrorists.
The NIO has been examining advice from the victims' commissioner on how to put in place a pension for people severely injured during the Troubles.
Judith Thompson previously said the pension should also be available to those who staged attacks.
A statement issued by 14 victims' groups said they condemned the move.
On Monday NIO Minister John Penrose told the House of Commons that "there is no moral equivalence between a bystander badly injured in a terrorist explosion through no fault of their own and and people who manufactured the bomb, placed the bomb, and detonated the bomb."
He was replying to the DUP MP Emma Little Pengelly who welcomed the assurance.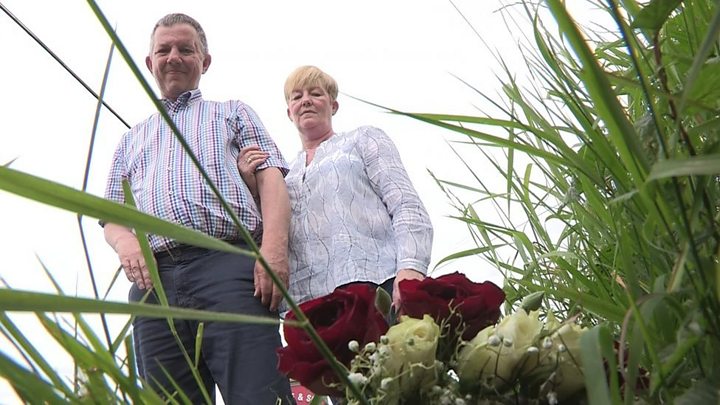 Last week, another NIO Minister, Lord Duncan, said in the House of Lords that a Troubles pension would abide by the principal of "through no fault of their own."
Resignation calls
A number of victims groups have called for the resignation of the Victims Commissioner, Judith Thompson, who last week advised the government that those badly injured should be able to apply for a Troubles pensions - including those hurt while carrying out attacks.
The advice refers to the Victims and Survivors (NI) Order 2006 which makes no distinction between paramilitaries and victims.
Victims' commissioner Judith Thompson has said she will continue in the role.
Ms Thompson said she understood that "many people are deeply uncomfortable and indeed angry that the definition of a victim as laid down in 2006 could allow someone who has harmed others to be eligible for a pension".
However, she said her office operates under the Victims and Survivors (Northern Ireland) Order 2006.
"It is not in the gift of the commission to change legislation: it is my duty to represent those people who are living on benefits and need this pension to achieve a reasonable standard of life in their advancing years," she said.
"From the outset I have been clear that to not allow any progress for the overwhelming majority of people who have waited so long for it, due to disagreement around a very small number, is a huge and hurtful disservice to those survivors who have lived with the anxiety of an uncertain financial future.
'Out of step'
On Monday afternoon the DUP deputy leader Nigel Dodds said Ms Thompson appeared "to have been out of step" with many victims groups adding "does it really call into question her position."
The Minister replied: "She has suffered the full force of quite a lot of peoples' wrath over the past few days.
"I am pleased she has issued a clarificatory statement which I think is very important because she has said, and I am quoting 'I am acutely aware of the perception that this scheme is somehow drawing moral equivalence between victims and perpetrators. That is not the case.
"I think that is a vitally important thing for her to have clarified and it is absolutely essential that she did so and I will leave her to answer herself her critics more broadly."