PSNI and Police Authority could face £40m holiday pay bill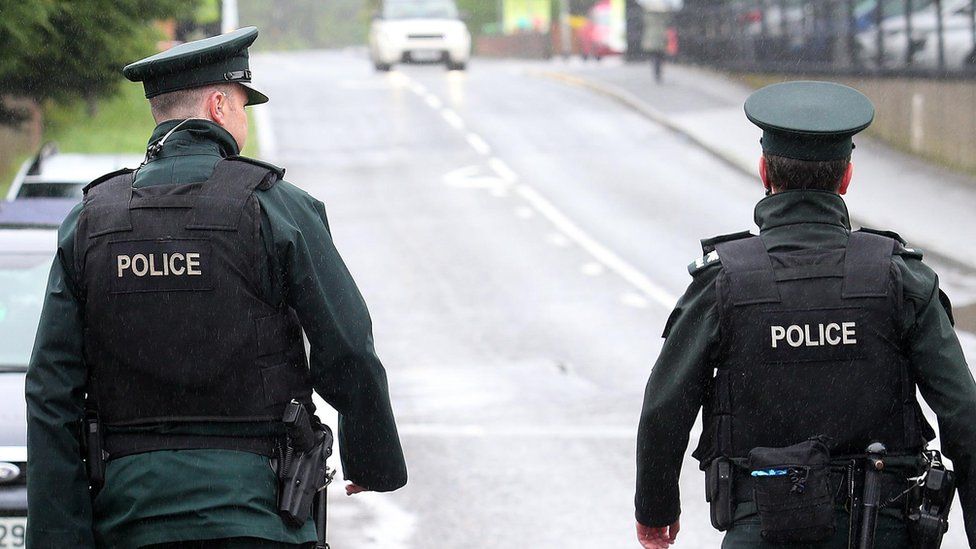 The Police Service of Northern Ireland is facing a £40m bill after losing a court challenge over holiday pay.
Class action was brought by a group representing more than 3,700 police officers and civilian staff.
The Court of Appeal in Belfast upheld a 2018 tribunal finding that they are owed money for a shortfall in holiday pay dating back 20 years.
Miscalculations arose after holiday pay was based on basic pay and did not include overtime.
However, the figure could now be £40m after appeal court judges held that holiday pay should be calculated on the basis of actual annual working days.
It is understood payments could be in the region of £10,000 on average per individual.
BBC News NI's Home Affairs Correspondent Julian O'Neill said the PSNI had previously accepted "3,700 personnel had been short changed" after holiday pay was miscalculated in breach of European law.
He said the appeal, brought by the PSNI Chief Constable George Hamilton and the Police Authority, (now the Policing Board) had challenged the period of time settlements should cover.
Our correspondent said the dismissal of the appeal meant "what is owed must now be recalculated from as far back as 1998".
The appeal court judge said that the "lead cases should now continue before the tribunal to a final determination".
PSNI Assistant Chief Constable George Clarke said the PSNI was now seeking further legal advice on the matter.
"This will include considering implications of the judgement and how the costs will be met," he said.
The chairman of the Police Federation for Northern Ireland, Mark Lindsay, hailed the judgement as a "major victory".
"This more than justifies our decision to go to the Employment Tribunal as we believed there was something inherently unfair in the way officers were being denied what was rightfully their entitlement," he said.
He added that the federation was now seeking "a timely and final resolution" but warned that it could take a long time due to the number of claims involved.
Solicitor John McShane, who represents the officers and civilian workers, described the result as "significant".
He said the claim was not for compensation but was "a claim to actually get paid what they are properly entitled to be paid".
He said they would now begin negotiations with the chief constable to "bring a financial conclusion to the matter".