Cookstown hotel disco crush: 'Police acted in good faith'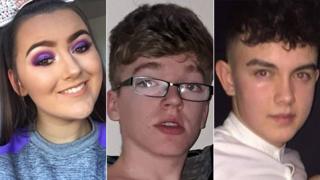 The first police officers at the scene of a fatal crush in Cookstown "acted in good faith in difficult circumstances," the PSNI chief constable has said.
George Hamilton said the actions of four officers were being investigated by the Police Ombudsman.
He said the officers were "brave", but "there are some questions to answer" as they held back to await support.
Lauren Bullock, 17, Morgan Barnard, 17, and 16-year-old Connor Currie died in a crush outside the Greenvale Hotel.
Mr Hamilton was speaking at a meeting of the Policing Board where the issue was raised by Sinn Féin MLA Linda Dillon.
She said afterwards: "The people who need to be satisfied here are the families of these three young people who died.
"I think that the oversight of the ombudsman can only be a positive thing."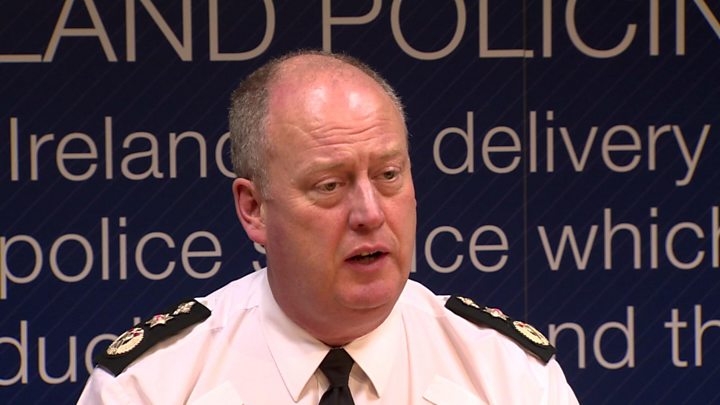 The chief constable also said the drugs arrest and de-arrest of a Cookstown hotel owner "did not look good" for the investigation into the deaths.
Mr Hamilton said it had been "a distraction" to the investigation.
Owner Michael McElhatton, 52, was arrested on suspicion of possession of a Class A drug with intent to supply.
After forensic testing of the substance, he was de-arrested.
Police later said the white powder - which was found in an unmarked, unbranded, clear plastic bag, during a search of Mr McElhatton's home - was an "innocent substance".
After the incident, police refused to apologise.
In a statement previously issued in response to the drugs arrest, Mr McElhatton said: "Despite there being no basis to these suspicions, they have blackened my name and caused so much upset for so many people especially those who are grieving and distressed over the events at the Greenvale Hotel."
Mr McElhatton was also arrested on suspicion of manslaughter following the deaths on the night of 17 March, and has since been released on police bail.