'No decision' on post-Brexit environment body for NI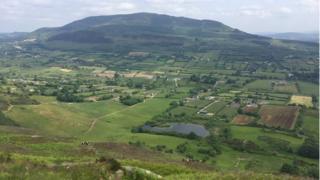 Civil servants have said they have not taken a decision on whether to extend an independent environmental protection agency to Northern Ireland post-Brexit.
That is in spite of publication of a letter from a senior official that appeared to indicate it was to happen.
In it he said the extension of proposed legislation covering England to include Northern Ireland had been sought and agreed.
The Environment Bill will establish an Office of Environmental Protection.
Its role as an independent body is to replace the oversight function previously provided by EU laws and institutions.
The concern was that without a Stormont assembly, Northern Ireland would not be able to legislate for any governance gaps after Brexit and protections could be weakened.
In the position paper sent to a Westminster committee, Stormont's Department of Agriculture Environment and Rural Affairs (DAERA) said it had asked its sister department in Whitehall to include Northern Ireland in the scope of the draft bill and it had agreed to do so.
It said it believed that doing so was "in the public interest".
Among the areas it was now working on was the remit of the Office of Environmental Protection in Northern Ireland, where the intention would be that it would have the "same or comparable powers".
But on Friday evening DAERA said it had not taken a decision to extend the independent agency to cover Northern Ireland.
It said work on the matter was at an early stage and it had sought provisions in the Environment Bill that "would keep the option to extending it open".
Any decision would be subject to further consideration and if it were to be established it would not replace the Northern Ireland Environment Agency, which has a regulatory role and is part of DAERA, it said.