Houses evacuated and pupils sent home due to bomb alert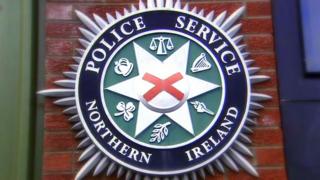 A number of homes have been evacuated due to a security alert in west Belfast which also saw schoolchildren sent home early.
Police said they have received "further information about an explosive device having been left".
Our Lady Queen of Peace school posted on Facebook that it would remain closed on Tuesday.
Supt Melanie Jones said that following advice from ATO, they were evacuating "as a precautionary measure".
She added: "We are liaising with partner agencies to provide alternative accommodation for those affected."
Upper Dunmurry Lane has been closed with diversions in place at Corrina Park and the roundabout at the junction of Creightons Road/Old Golf Course Road and the junction at Cherry Road.
Our Lady Queen of Peace Primary School asked parents to come and pick up children at around 13:00 GMT on Monday as the security cordon was extended.
Provision was made for the children to go to Brook Activity Centre and all 350 pupils and 25 nursery children have now been picked up.
Supt Jones added: "I fully understand that the evacuation and road closures are causing significant disruption to local community life, however, public safety is our primary concern and we will not take any risks.
"I would like to thank the community for their patience and understanding as we continue what may be a protracted policing operation."
Police also appealed for anyone with information about this incident to come forward.