East Belfast attack leaves man with 'life-changing' injuries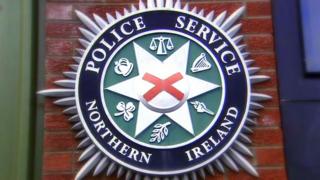 A man has sustained potentially life-changing injuries following a "brutal, vicious attack" in east Belfast on Friday, police have said.
Detectives are appealing for witnesses following a report of an aggravated burglary at a house in Gibson Park Gardens at about 20:30 GMT.
Two men allegedly assaulted the victim with a pistol before attempting to place cable ties on his wrists.
He suffered multiple injuries to his face and "lost quite a lot of blood".
The victim fled the scene while the men were still in the house and he was subsequently taken to hospital.
The men left with a number of items from the house and some money.
Det Sgt Corrigan said: "One of the two attackers is described as being 6ft tall, with a shaved head and wearing a hi-vis coat. The other was slightly taller with short, ginger hair.
"This was a brutal, vicious attack that could leave the victim with life-changing injuries.
"I would appeal to anyone who was in the area at the time and saw two men acting suspiciously to get in touch with detectives."