Loughinisland: Appeal fails over former policeman's legal standing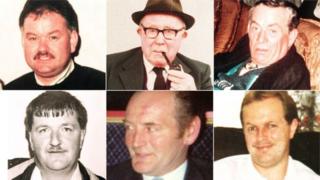 Northern Ireland's Police Ombudsman has failed in an appeal over the legal standing of a former senior policeman involved in a challenge to his report into the Loughinisland killings.
Raymond White is claiming procedural unfairness in the published findings of RUC collusion with loyalists.
Six Catholic men were shot dead as they watched a World Cup match in the County Down village in 1994.
No-one has ever been convicted over the attack.
Senior judges ruled that as chairman and representative of the Northern Ireland Retired Police Officers' Association Mr White had the right to support an ex-police commander colleague in the joint proceedings.
Lord Chief Justice Sir Declan Morgan said: "There's no basis on which Mr White could be excluded from appearing in such a case.
"He had, in our view, standing in relation to it."
The men killed were: Adrian Rogan, 34, Malcolm Jenkinson, 53, Barney Green, 87, Daniel McCreanor 59, Patrick O'Hare, 35, and Eamon Byrne, 39. Five others were also wounded in the atrocity.
In June 2016, the police ombudsman, Dr Michael Maguire, found there had been collusion between some police officers and the UVF gunmen.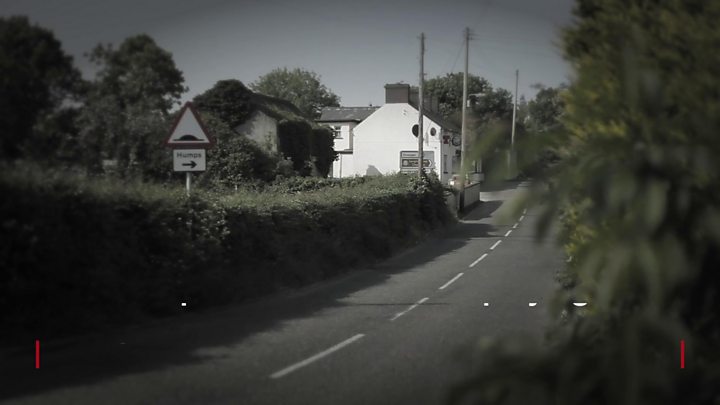 He found no evidence police had prior knowledge, but identified "catastrophic failings" in the investigation.
Mr White and Ronald Hawthorne, a former sub-divisional police commander, are seeking to have the Ombudsman's report quashed.
They claim the watchdog lacks the legal power to investigate and publish damning findings without a proper chance to respond.
A decision is believed to be imminent following a rehearing prompted by the original judge stepping aside to ensure bereaved relatives' confidence in the final outcome.
In December last year Mr Justice McCloskey held that the report was procedurally unfair as it failed to make clear the findings did not apply to Mr Hawthorne.
Lawyers for the Ombudsman and victims' families then argued that he should withdraw due to his role as a barrister in separate litigation 16 years ago.
Despite rejecting claims that he could be seen as unintentionally biased, Mr Justice McCloskey consented to a limited re-hearing in front of a judicial colleague.
The watchdog also agreed to remove any references to Mr Hawthorne from its report to ensure he is not connected to any alleged wrongdoing - a move seen as complete vindication for the former police commander.
There is no suggestion that any criticisms in the Ombudsman's report related to Mr White personally.
Ruling on the point, Sir Declan also said Mr White was entitled to feature in the proceedings as chairman of the Retired Police Officers' Association in support of Mr Hawthorne.
He confirmed that the appeal must fail and awarded costs of the hearing to the ex-policemen.