Northern Ireland disabled parking space fines pass £1.4m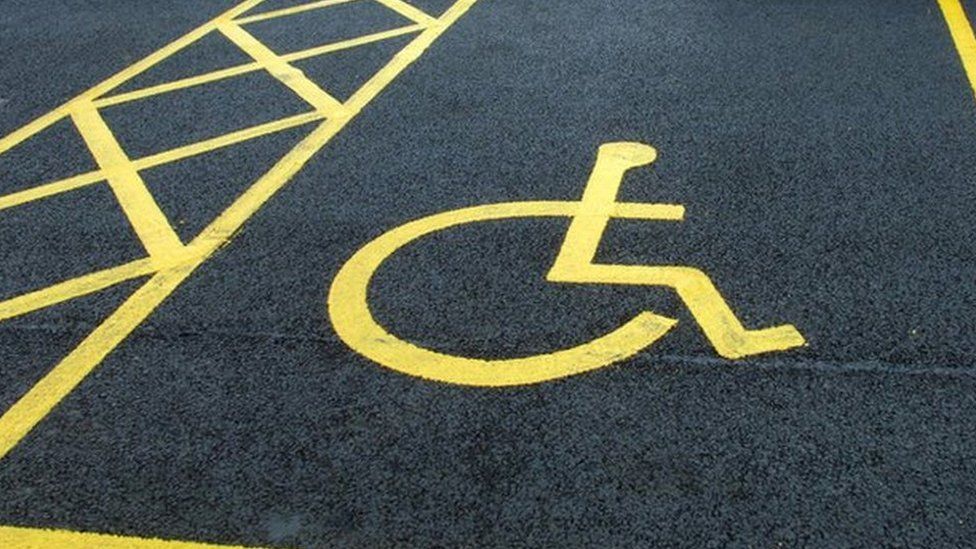 Motorists in Northern Ireland have been fined £1.4m in the past three years for wrongly parking in disabled bays.
More than 16,000 fines have been handed out to motorists who used the bays without displaying a blue badge.
The government figures show that more fines have been issued already this year than in the whole of 2016.
The data for 2018 also showed Wellington Place in Belfast was the area with the most tickets handed out for the offence.
Catherine Doran of the MS Society NI warned parking in a disabled space "is not a victimless crime."
"Living with MS can be tough. Some days are worse than others. But having a blue badge means that I can still try and live my life as best as possible," she said.
The Londonderry woman, who chairs the society's NI council, said she was not shocked by the figures.
"But I am still angry at why they do it," she said.
"Being able to park closer to where I need to go essentially means I get to do it myself.
"Otherwise I rely on my family to drop me off at the door, or they do it for me."
"People who park on disabled bays illegally should know that what they are doing is not victimless.
The figures were supplied to BBC News NI by the Department for Infrastructure (DfI).
They revealed the number of penalty charge notices (PCNs) issued in 2016, 2017 and in the first nine months of this year.
A total of 4,859 PCNs were issued in 2016 for abusing on-street disabled parking bays.
A further 6,521 were issued in 2017, while up until the end of September this year, 4,851 fines were issued.
A DfI spokesman said the blue badge scheme is designed to "enable many disabled people to do everyday things most non-disabled people take for granted."
"However misuse of the blue badge and accessible parking bays makes life very difficult for disabled people and ruins many journeys," the department spokesman added.
The penalty charge for a parking ticket is £90, reduced to £45 if paid within 14 days of receiving the ticket.