The Maguire Seven: 'A great British injustice'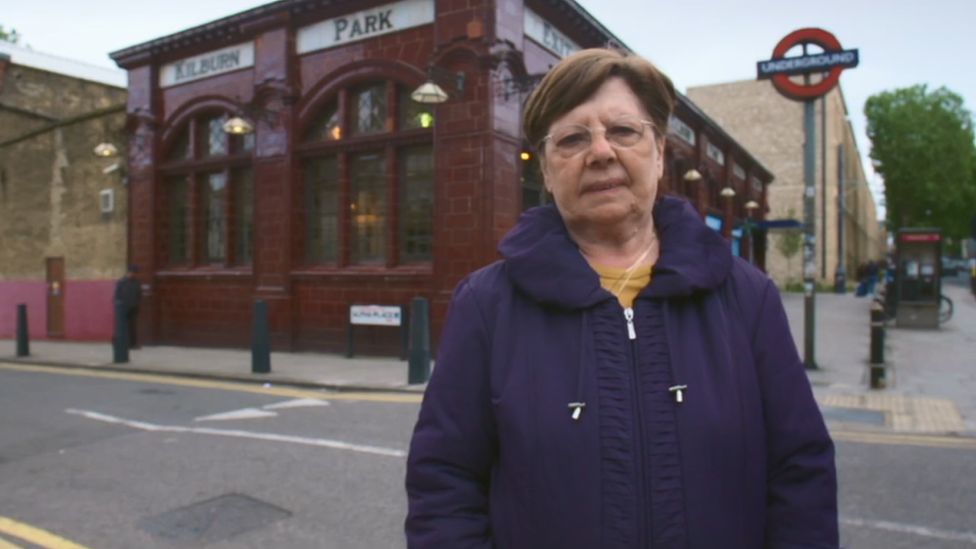 A family who were wrongfully convicted and imprisoned for two IRA bombings have said they still suffer with the anguish and pain of the experience.
The Maguire family were blamed for being behind the Guildford and Woolwich pub bombings in 1974.
Anne Maguire told BBC NI documentary A Great British Injustice that she still cries when she is on her own.
All seven had their convictions quashed in 1991.
Annie Maguire, her sons Vincent and Patrick and daughter Anne Marie spoke to BBC presenter Stephen Nolan.
Anne Marie, who was was only eight-years-old when her parents went to prison, says that she "suffers with paranoia".
Meanwhile Patrick Maguire, who was 13-years-old when was arrested, says he has never been able to shake the memories of being put in solitary confinement for a month.
In December 1974, Annie, her late husband Patrick and son's Vincent and Patrick, then aged 16 and 13, were arrested, along with four other adults, on suspicion of involvement in the Guildford IRA bombings.
The four were all convicted on the basis of false confessions extracted after physical abuse and threats by Surrey police while detained under anti-terrorism laws.
Among the coerced confessions was the assertion that the Maguire household was a bomb factory.
Despite rigorous searches by the police of the Maguire's home and the surrounding areas, no bomb-making paraphernalia was ever found.
But the Maguire Seven, as they became known, were charged based on the discovery of what was claimed to be the explosive substance nitro-glycerine on their hands.
All seven were convicted, with Annie and her husband jailed for 14 years each.
Their sons Patrick and Vincent were given sentences of four and five years respectively.
Anne Maguire's brother Sean Smyth; her brother in law Guiseppe Conlon and family friend, Patrick O'Neill all received 12-year-sentences.
The Maguire Seven all served their sentences apart from Guiseppe Conlon, who died in prison in 1980, before the Court of Appeal overturned his conviction.
A Great British Injustice airs on Monday, 19 November at 21:00 BST on BBC One Northern Ireland. It will also be shown on BBC Two on Sunday, 25 November at 22:00 BST.