Children in Need 2018: More than £900k raised in Northern Ireland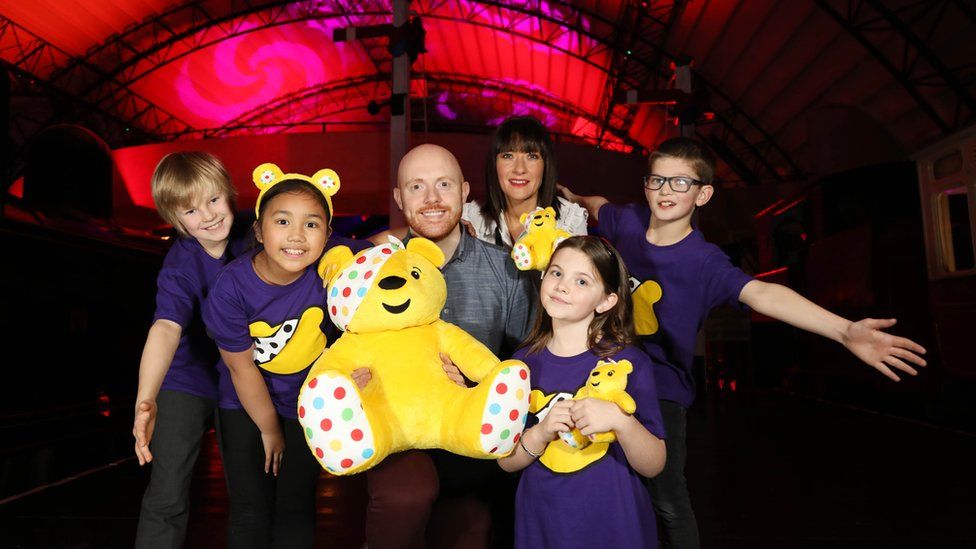 Pudsey Bear has said a big "thank you" to the people of Northern Ireland as they raised more than £900,000 for BBC Children in Need.
As the phone lines closed at the end of a live programme on Saturday, £946,739 had been raised to fund projects in Northern Ireland.
BBC Children in Need funds 178 projects helping young people across Northern Ireland.
On Friday, Barra Best and Jo Scott broadcast live from the Railway Gallery at the Ulster Folk and Transport Museum in County Down.
They joined the UK-wide BBC One Children in Need show to tell the public what had been happening across Northern Ireland.
One of the highlights from the night saw 190 children from Northern Ireland joining thousands of others across the UK to form a nationwide choir.
Barra, Jo and Pudsey will be back on Sunday at 15.50 GMT for a special show on BBC One Northern Ireland to show how the money raised will help children across the country.