Brexit: Politicians have 'responsibility' to end uncertainty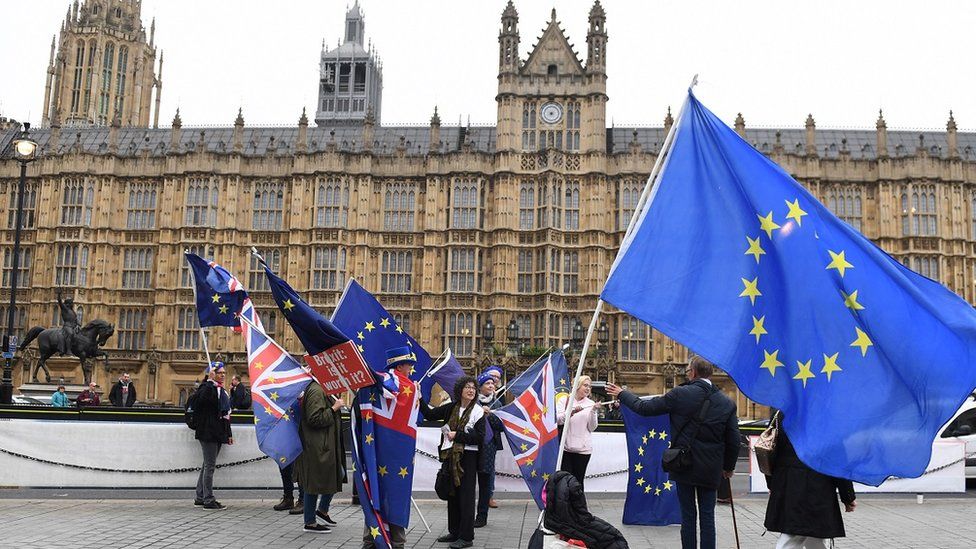 Politicians have a huge responsibility to end the uncertainty over Brexit, according to the head of a leading trade body.
Conall Donnelly, executive director of the Northern Ireland Meat Exporters Association, said having no deal would lead to chaos.
He told the BBC's Inside Business programme that Brexit uncertainty was "like a border in itself".
Mr Donnelly added that it was "creating a huge amount of wasted resources".
"Businesses are spending money, or are considering spending money, that they don't need to spend, and there's a risk of losing customers.
"Customers are unsure if Northern Ireland will be able to supply them in the event of no deal - and no deal hasn't been ruled out," he said.
Speaking on the same programme, the director of the Confederation of British Industry (CBI) in Northern Ireland, Angela McGowan, said that MPs had to decided whether to "rally behind Theresa May".
She added that "for the business community, it is the only show in town".
The publication of the draft withdrawal agreement on Wednesday prompted the start of a tumultuous few days for Mrs May, with two senior ministers and several other junior ministers and aides resigning.
Inside Business is broadcast on BBC Radio Ulster on Sundays at 13:30 BST and on Mondays at 18:30 BST.