Belfast: Protestors hold rally over thong being shown in rape trial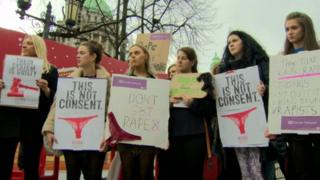 The presentation of a thong during a rape trial sends a damaging message to sexual abuse victims, a Belfast protest has heard.
It follows a case in Cork, in which a 27-year-old man was acquitted of rape after the piece of underwear was shown to the jury.
That has led to protests across the island, including Belfast, led by feminist group Rosa NI.
Organiser Eleanor Crossey Malone said a change in attitudes is needed.
"I think these comments send a very damaging, very dangerous message to victims of sexual abuse," she said.
"It more broadly reflects ideas that can exist at every level of society but nothing is being done to adequately challenge them.
"We don't have objective sex education in schools. Consent just isn't talked about.
"These ideas are not challenged and there's no discussion of women's sexuality and the myths surrounding that.
"We want to see fundamental change in courts, and schools," she added.
The details of the court case were brought up in the Dáil on Tuesday, when Ruth Coppinger TD held up blue lacy underwear.
"It might seem embarrassing to show a pair of thongs here... how do you think a rape victim or a woman feels at the incongruous setting of her underwear being shown in a court?" she said.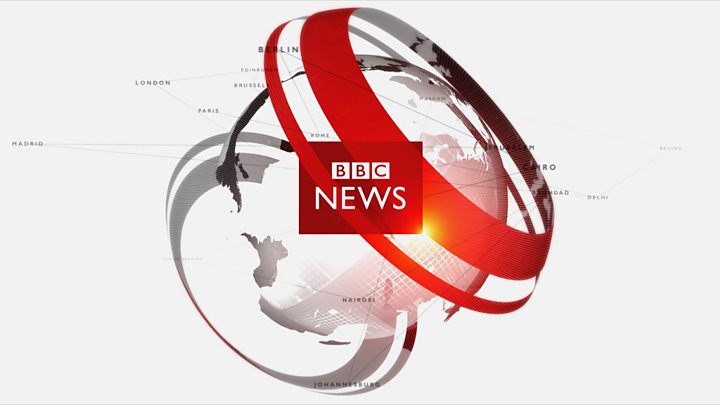 The Criminal Justice Inspectorate recently revealed that the rape conviction rate in Northern Ireland is fewer than 2%, lower than other parts of the United Kingdom.
Ms Crossey Malone added: "The message it's sending is that this system doesn't take sexual crime seriously so we need that to change.
"These ideas are fostered in many ways and they're not being challenged. They do exist they're quite prevalent in society I am confident that if there is a movement to challenge them then we can affect real change."