Fermanagh murder: Second arrest over Pauline Kilkenny death
By Julian Fowler
BBC News NI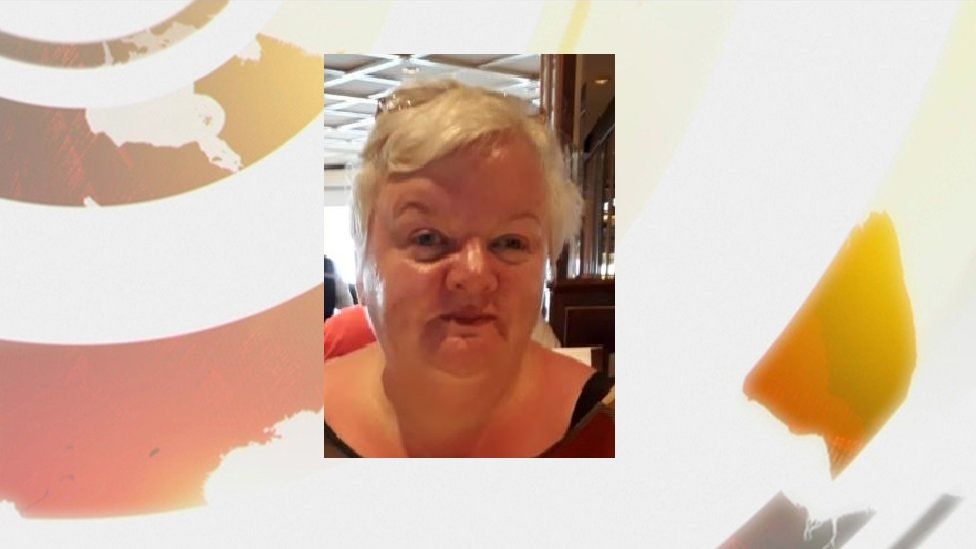 A second person has been arrested on suspicion of the murder of Pauline Kilkenny in County Fermanagh.
The 26-year-old woman was arrested on Wednesday. A 28-year-old man arrested on Tuesday remains in custody.
The man is also being held on suspicion of possession of cannabis and theft of a motor vehicle.
The murdered woman has been described as "quiet, helpful and friendly".
Ms Kilkenny had been working at Lilley's Centra on the Shore Road in Enniskillen for the last two years.
PSNI Supt Michael Baird said that he understood the concerns of local residents following the murder but police are treating it as an isolated incident.
"I want to assure the community that their safety remains a top priority for the officers in this district," he said.
Ms Kilkenny's neighbour Pat Kerrigan said she was a very helpful person who loved her animals.
"People used to drop off strays with her and Pauline took them in there was no question about it," he said.
"She was a very good woman. If you were in any kind of trouble whatsoever or anything at all Pauline was always there to help you out.
"It'll take a long time to get over it," he added.
Staff and customers at the shop where Ms Kilkenny worked said they were shocked by her murder.
It is understood Ms Kilkenny did not show up for work on Monday having taken a few days off at the end of last week.
Her colleagues were unable to contact her and had become very concerned by Monday evening as it was completely out of character.
They said they never expected to receive such tragic news.
Ms Kilkenny lived alone at the house where she was found.
In a statement, Una Lilley, Ms Kilkenny's employer, said the business was "utterly devastated and deeply shocked".
She said that Ms Kilkenny was "committed, hardworking, honest, reliable, and always the first person to volunteer if you needed extra help".
Ms Lilley added that Ms Kilkenny was "an exceptional human being".