Sex abuse monk, 90, not sentenced due to appeal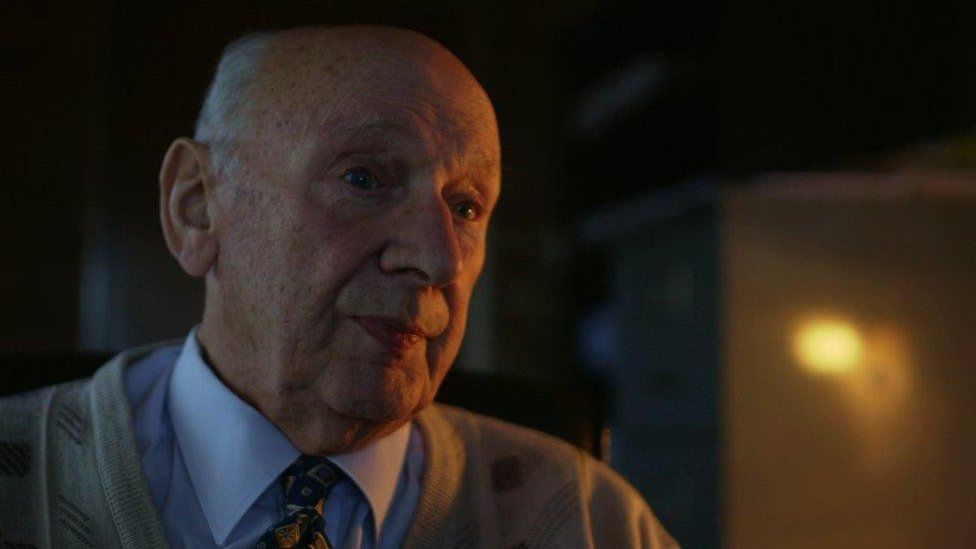 A 90-year-old former monk, who pleaded guilty to six historical sex offences, will not be sentenced until the outcome of a related appeal is known.
Vincent Lewis pleaded guilty in September to the crimes, which occurred between 1983 and 1986.
He was due to be sentenced at Dungannon Crown Court on Tuesday but was not in court.
Lewis is currently serving a custodial sentence for previous, similar offences.
Lewis, formerly Brother Ambrose of Our Lady of Bethlehem Monastery in Portglenone, pleaded guilty to five historical counts of gross indecency with a child and one historical count of indecent assault on a male.
Addressing Lewis's victim in the public gallery, Judge Neil Rafferty QC said the Court of Appeal was considering how elderly offenders should be sentenced.
This had arisen as a result of a previous conviction of Lewis for similar offences - a sentence that the Public Prosecution Service deemed too lenient.
"You are vindicated, you are a victim," the judge said.
"The central part to his is how we should approach sentencing elderly persons.
"There is one thought in England that we should do so just as if they were a sprightly 34-year-old. Another is that they are elderly and frail.
"From a victim's point of view they may say that they have suffered all of their lives because of this.
"The Court of Appeal has heard the case but has not issued judgement and I would rather wait until that is done. You will be informed".
The matter was adjourned for three weeks.