Sport NI chief Antoinette McKeown settles employment dispute
By Mark Simpson
BBC News NI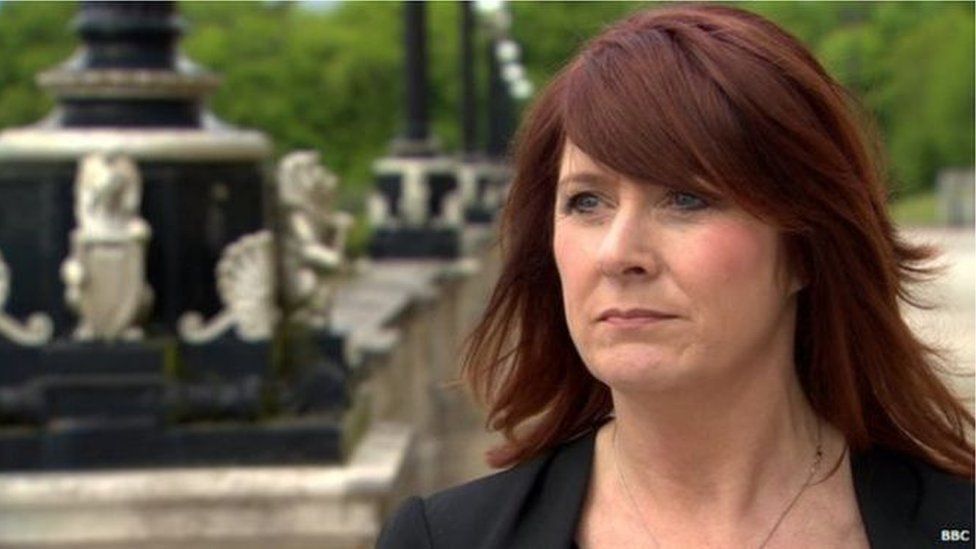 The head of Sport NI, Antoinette McKeown, says she has settled a fair employment dispute with the organisation.
A fair employment tribunal was listed to start on Monday
A spokesperson for Ms McKeown said she had settled the tribunal with Sport NI on Friday.
The spokesperson told BBC News NI: "From the outset this tribunal was not Ms McKeown's preferred choice, however the board of Sport NI have now accepted the harm and injury caused to Ms McKeown by events including her inappropriate suspension and dismissal.
"This whole episode has placed Ms McKeown under huge personal and professional pressure, and whilst she remains CEO of Sport NI since returning to her position in July 2017, this acknowledgement ends an exceptionally difficult period for her."
The statement made no reference to whether the resolution of the dispute involved a financial settlement.
Sport NI has not yet provided a comment.
Antoinette McKeown's dispute with Sport NI
2015: Ms McKeown is suspended by Sport NI due to "leadership issues."
November 2016: Ms McKeown, the first woman to be appointed Sport NI chief executive, is dismissed following her suspension. She says she will lodge an immediate appeal.
June 2017: An independent appeals panel overturns charges of gross misconduct against Ms McKeown.
July 2017: Ms McKeown returns to work at Sport NI.
November 2018: The chief executive says she has settled a fair employment dispute with the organisation.
A spokesperson for the Department for Communities, which is responsible for Sport NI, said: "The department welcomes a proposed settlement of the dispute.
"Sport NI staff are employed by the board of Sport NI. It would therefore be inappropriate for the Department to comment further on this matter."
Antoinette McKeown was suspended on full pay in March 2015, and later dismissed following a disciplinary process.
Sport NI is a publicly-funded body set up to encourage sport development and participation. It has an annual budget of about £30m.