Terex charged following employee's death at Omagh plant
By Julian Fowler
BBC News NI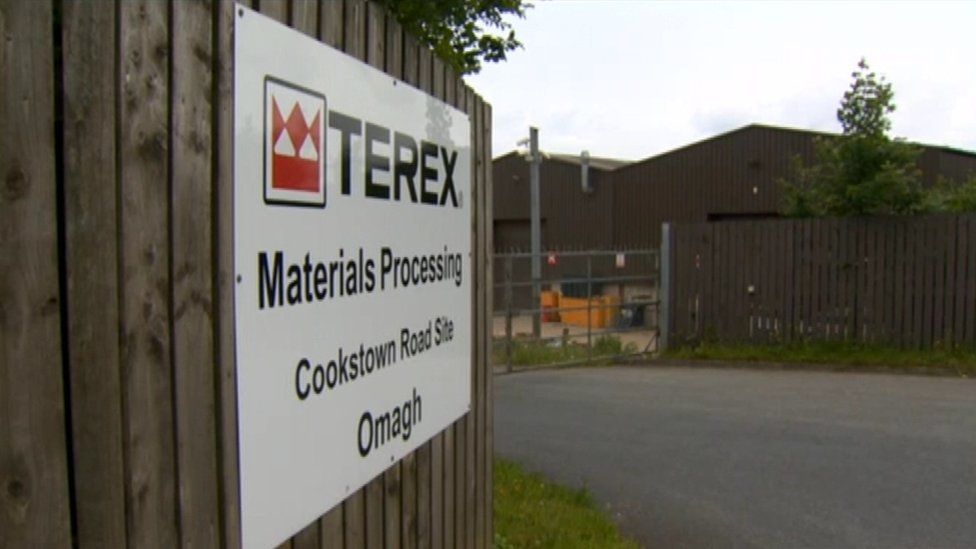 An American manufacturing company has been charged with corporate manslaughter following the death of one of its employees at a plant in Omagh.
Terex GB Limited is accused of causing the death of 51-year-old Steven McTeague on 14 July 2016 through a gross breach of its duty of care.
It is also charged with a number of health and safety-related offences.
Mr McTeague, a father-of-two from Omagh, died three days after an incident at the Cookstown Road factory.
Engineering firm Terex employs hundreds of people.
The company manufactures equipment used in the construction, quarrying and mining industries.
It has been charged with failing to ensure the health safety of an employee and a non-employee, and failing to assess risks.
A Terex director, Paul O'Donnell, represented the firm at a hearing at Dungannon Magistrates' Court.
Mr O'Donnell was asked if he wished to say anything, give evidence or call witnesses. He replied no.
Bail was set at £200 and the case was sent to Dungannon Crown Court for arraignment on 11 December.