NHS unions to consult on industrial action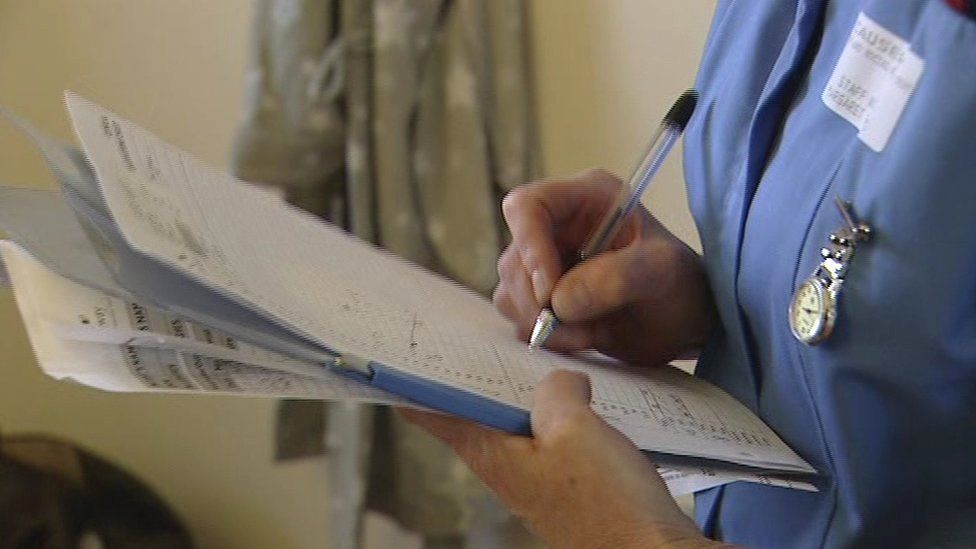 Health workers in Northern Ireland are to be consulted about taking a formal ballot on industrial action.
Unions representing NHS staff said meetings with management and Department of Health (DOH) officials over pay have reached deadlock.
A DOH spokesperson described the unions' position as "hugely disappointing".
Any industrial action resulting from a ballot would be in the New Year.
The unions said the NHS was reluctant to fund their proposals of a 3% award as an interim payment for staff for this year to allow for negotiations on the terms and conditions agreed for health workers in Scotland, Wales and England.
"The lead negotiators have made it clear that they have reached an impasse and have no alternative but to canvass the views of their members regarding future potential industrial action," a spokesperson said.
"We are disappointed at the department's present failure to reach a resolution for health workers here in Northern Ireland."
A Department of Health spokesperson said the timing of the trade union statement was "hugely disappointing" given the progress already made in negotiations.
"The reality is that we can't simply spend money we don't have on issues that require authority that hasn't yet been granted to us," a spokesperson said.
"That is a fundamental principle of managing public money, and one we rightly take very seriously. "
"We have consistently made this point very clear to the trade unions."
The department said that progress has been made with the Department of Finance considering how it might introduce a NI pay policy in the light of legislation allowing civil servants more room to make decisions in the absence of devolution.
The department also said it was making progress with its attempts to secure funding for a 2018/19 pay deal.