Fire crews find body during east Belfast house search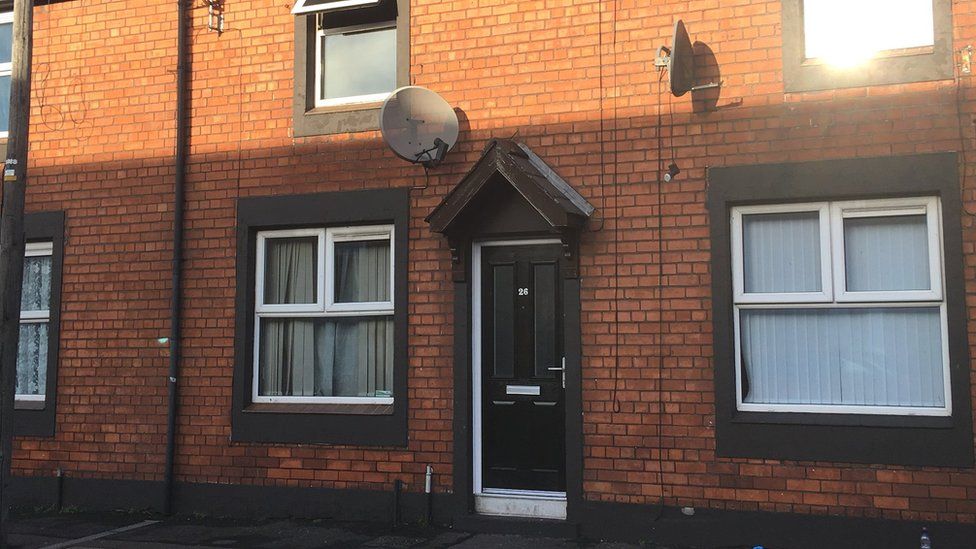 A man's body has been found in a house in east Belfast by firefighters.
Fire crews, wearing breathing apparatus and using a thermal imaging camera, entered the house in Kyle Street in the early hours of Sunday morning.
They discovered a man in his 50s in a "smoke-logged" room on the first floor - the result of a "small low-level smouldering fire".
He was moved to the ground floor and given first aid but was confirmed dead at the scene.
The fire service said smoke alarms were present but it was not known if they were working.
The cause of the fire is under investigation but it is not currently being treated as suspicious.