Artist Nikolaus Gansterer wins £20k MAC International Prize
By Robbie Meredith
BBC News NI Education Correspondent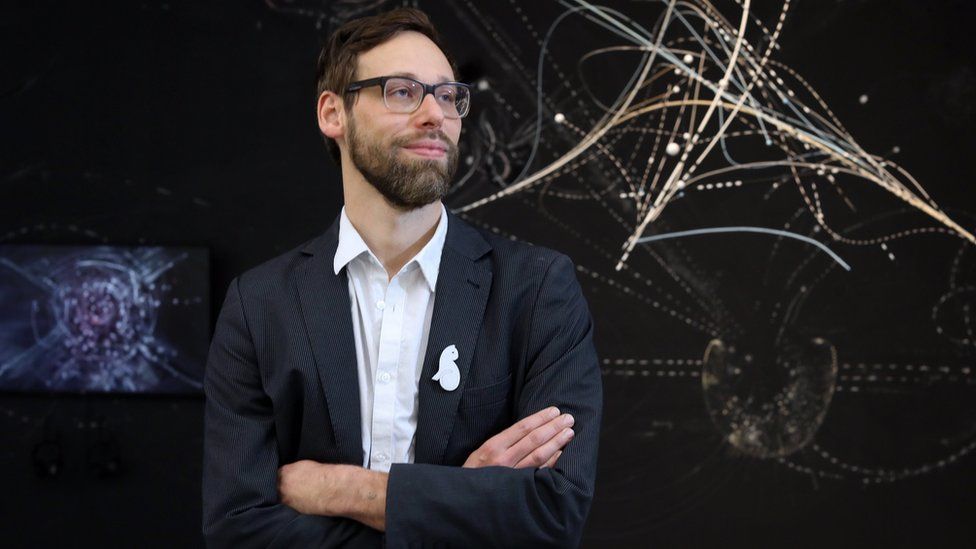 The 2018 Metropolitan Arts Centre (MAC) International Prize has been won by artist Nikolaus Gansterer.
He collected the award - worth £20,000 - at a ceremony in the Belfast arts venue on Thursday night.
Mr Gansterer, who is based in Austria, beat off competition from 12 other shortlisted artists from across the globe.
The MAC International Prize is one of the most substantial in the UK and Ireland.
Mr Gansterer is a mixed-media artist and his winning installation included a wall-drawing and video art.
The three judges who decided the winner of the award included Anne Barlow, director of Tate St Ives, and Hugh Mulholland, senior curator at the MAC.
Other shortlisted artists for the 2018 prize came from countries including Ireland, Italy, France, Canada and the USA.
Their work will be exhibited at the city-centre venue until 31 March 2019.