Political reaction to NI's Social Investment Fund report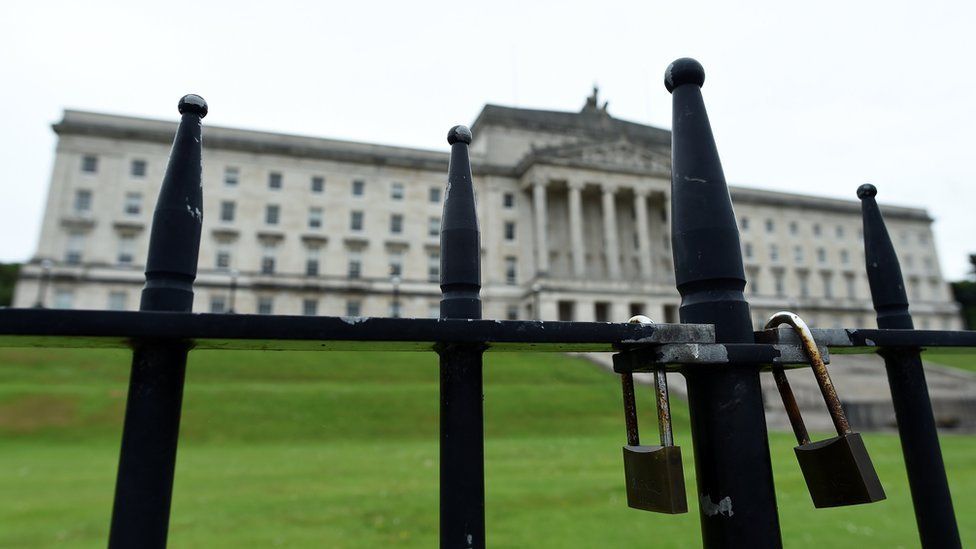 There has been a renewed call for an independent inquiry into a controversial fund set up to tackle deprivation in Northern Ireland.
SIF was created in 2011 by the Stormont executive.
The NI Audit Office has determined there were a number of flaws in how SIF was designed and implemented.
Social Democratic and Labour Party (SDLP) MLA Nichola Mallon:
"The findings of this independent, in-depth, report point to issues around the lack of openness and transparency that even the most basic standards of public administration need to be adhered to.
"It's not a one-off - there are clearly systemic issues."
"From 2011, Margaret Ritchie called this scheme out for what it was. We continuously tabled questions to the first and deputy first ministers, debated motions and went public and we were met with a wall of silence.
"There are serious questions for the civil service and it's not acceptable to say that they accept the recommendations. We need a full explanation, especially when they're being given more power in the absence of an executive.
"There are also serious questions to be answered by the DUP and Sinn Féin at the highest level. What did they know? What were they briefed on by civil servants? What did they do?"
Ulster Unionist Party (UUP) MLA Mike Nesbitt:
"It's very difficult to attack and criticise a scheme which purports to offer £80m to people living in poverty.
"I was attacked by members of the DUP and Sinn Féin on the basis of me not caring, but it was quite the opposite. It's because you care that you say that it's a great principle to tackle deprivation, but it's a flawed scheme.
"We pointed that out before it even went live.
"We submitted a detailed response to the consultation process and one of the things we said was that the first and deputy first minister should not be appointing the members of these advisory panels because that gives rise to a perception that it's some kind of a slush fund.
"I can only think of the people who are living in poverty - they were promised that £80m would be spent for their benefit and here we are, all these years later, and they haven't spent it."
Alliance Party MLA Chris Lyttle:
"The DUP and Sinn Féin's design of this scheme was so flawed that it failed the most basic standards of public administration.
"That is further damning indictment of these parties' fitness to govern.
"The Alliance Party is clear that it believes this is enough to warrant an independent inquiry.
"The Audit Office work has been thorough and identified many concerns - not concerns over the groups involved but the processes by OFMDFM.
"But it can't go into the detail of the political decision-making put the scheme in place. That is why we believe an inquiry is needed.
"An inquiry is needed to restore good governance and public confidence."