Primark fire forces city centre redevelopment to be brought forward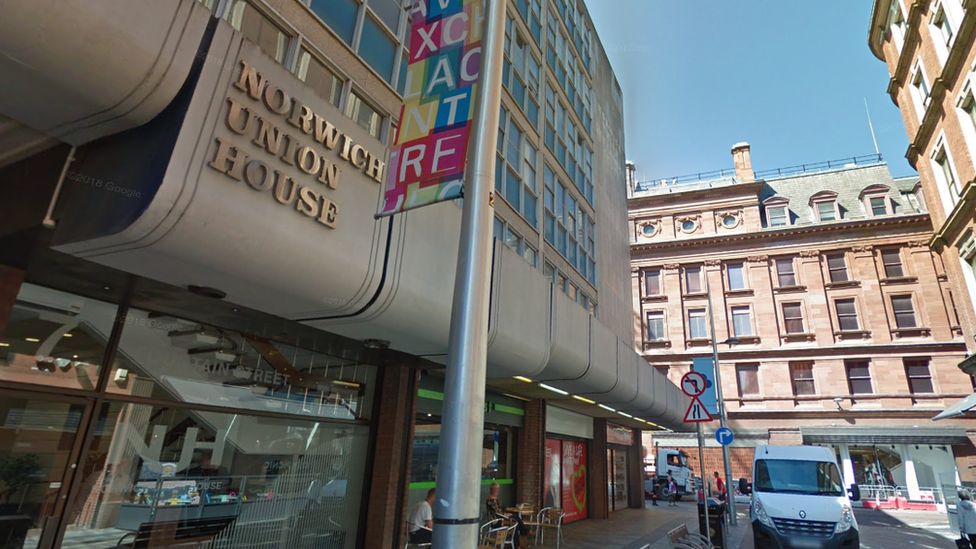 Tenants in the Norwich Union House building in Belfast city centre have been told they will have to relocate their businesses.
The building's owners, property company ES NUH Limited, plan to redevelop it.
Norwich Union House is currently a six-storey office building with shops at street level.
"We recognise the challenging environment faced by all businesses in Belfast City Centre," a spokesperson for ES NUH Limited said.
"As a commercial consequence of the Primark fire we have had to accelerate our long standing plans, which we had previously communicated with tenants, to develop the Norwich Union Building.
"We understand the impact this will have on existing tenants and we are engaging directly with them to discuss how we can support the relocation of their business."
One of the businesses which has been asked to leave is Conway Opticians.
Its manager, Michael Connor, said they were told last week that they would have to move.
"It's put a bit of pressure on, they said February. It's not a lot of time in business terms," he said.
"Going back 15 years there's always been rumours of redevelopment and this and that, but this did come as bit of a shock and I'm fairly sure it's a direct result of the Primark situation.
"The problem with this building is that half of it's been asked to leave and half of it's OK according to the safety cordon.
"Three retail units had to move out because they're within the [safety] cordon and there's offices above had to move out and then there's a bundle of us left."
The blaze at Primark's flagship store burned for three days after starting on 28 August.
Belfast City Council said it was working closely with Primark to reduce the cordon, but any reduction could only happen once it was safe to do so.