John Downey: Double UDR murder suspect lodges bail papers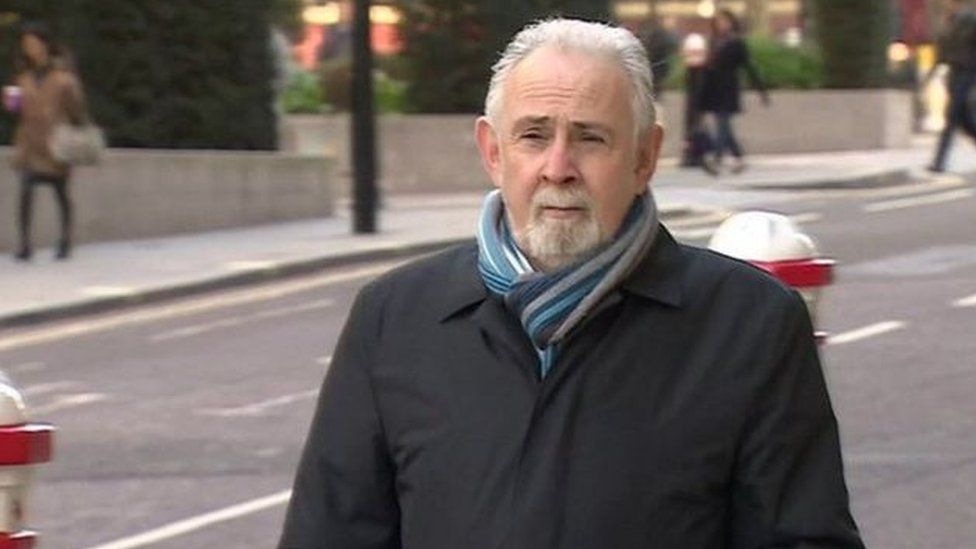 Lawyers for a man wanted for suspected involvement in the murder of two soldiers in Northern Ireland in 1972, are understood to have lodged papers with the High Court in Dublin.
John Downey, 66, was previously accused of the murders of four soldiers in the 1982 IRA Hyde Park bombing.
UDR members Alfred Johnston and James Eames were killed in the bomb attack in Enniskillen in 1972.
Mr Downey was remanded in custody on Tuesday until 23 November.
A judge indicated this was for a full extradition hearing on that date.
The lodgement of papers will allow Mr Downey to apply for bail on Thursday morning.
The PSNI is seeking to have Mr Downey extradited to Northern Ireland.
He was due to stand trial in 2014 over the Hyde Park attack, but the trial collapsed because he was wrongly told he was not wanted by police.
The PSNI confirmed detectives from An Garda Siochana (in a joint operation with the PSNI) had arrested a 66-year-old man in Donegal on suspicion of the murder of two UDR soldiers in 1972 and on suspicion of aiding and abetting an explosion.
In a statement on Tuesday, Sinn Féin MLA Gerry Kelly said Mr Downey's arrest and remand was "an act of gross bad faith by the British Government which again gives lie to claims by British Prime Minister Theresa May over legacy investigations".
He added: "John Downey has been a supporter of the peace process over many years and to pursue his arrest and extradition now is vindictive and bad faith."
DUP leader Arlene Foster, who is an MLA for Fermanagh and South Tyrone, said there had been a "hysterical response" from Sinn Féin in relation to Mr Downey's arrest.
In a statement on Wednesday, she said there were questions for Sinn Féin about whether they support the independence of the police and an independent Public Prosecution Service.
"There is nothing 'out of order' or 'vindictive' about allowing the independent prosecution service to go about its work."