105 jobs at risk at Tyrone quarry firm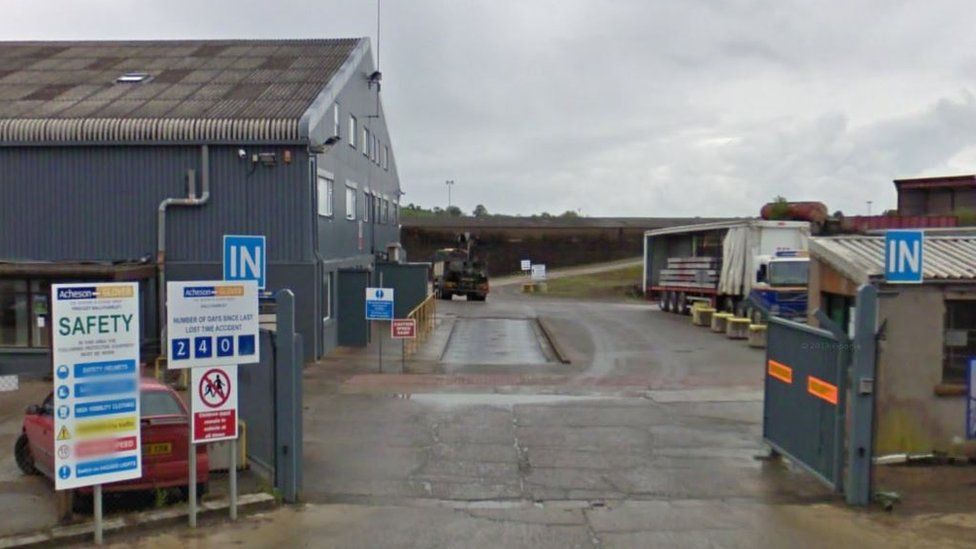 Acheson & Glover Precast Limited has been placed in administration putting 105 jobs at risk.
Acheson Holdings Limited announced the news on Tuesday.
The Tyrone-based company currently employs 105 people, 20 of whom are in Great Britain with the remainder at Ballygawley.
Its sister trading company Acheson and Glover Limited, which employs about 230 people, will not be affected.
The decision comes after an in-depth review of business over the last 12 months.
Directors of Acheson Holdings said that its precast business had been losing money for some time.
In 2018, the company had already closed one of its two factories and reported that demand fell by up to 40% leading to further financial losses.
By John Campbell, BBC News NI economics & business editor
Acheson and Glover has had a long struggle for survival through Northern Ireland's construction crash and slow recovery.
Before the downturn it expanded steadily, buying a series of businesses in Northern Ireland and beyond.
After the crash there was necessary retrenchment with salary cuts, closures and debt restructuring.
In 2014, the holding company was placed into administration but long-term owner Raymond Acheson was able to buy the operational subsidiaries.
One of the those subsidiaries, the pre-cast business, now looks beyond saving.
But the other part of the business, which makes landscaping materials, is profitable and its future should now be more secure.
In a statement, the company's board of directors said: "We are disappointed to make this decision and we will be doing all we can to minimise its impact.
"Our people are at the heart of our business and we fully understand how difficult it will be for our colleagues so the decision to cease precast manufacturing has only been made after lengthy consideration.
They added: "Over the last 18 months, our Acheson and Glover Limited business which produces high added- value products has continued to grow profitably.
"We can assure our staff, customers and suppliers and other stakeholders that our Acheson and Glover Limited business is unaffected by today's announcement."