STATSports: Newry company sign deal with Chinese FA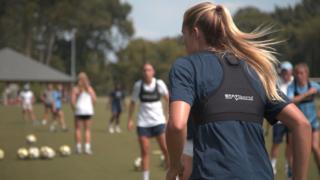 The Chinese Football Association is the latest organisation to sign a deal with the Newry technology company STATSports.
The firm is behind player tracker devices fitted to training vests used by Manchester United and the Ireland rugby team.
All Chinese teams within the country's soccer federation will now use the performance-tracking system.
STATSports' Jarlath Quinn said the new deal was a "fantastic acheivement".
STATSports recently announced it was creating 237 jobs in a major expansion of its business.
Earlier this year it also signed a "ground-breaking deal" with the US Soccer Federation, potentially worth more than £1bn.
No figure was put on the China deal.