Disabled woman left 'traumatised' by Dungannon burglary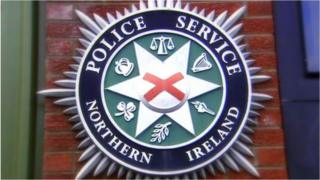 A disabled woman has been left "deeply traumatised" after her house was burgled in Dungannon on Saturday.
Police believe the incident took place between 20:20 and 20:50 GMT.
The woman, who has severe physical disabilities, reported that a man ransacked her bedroom and took a sum of money and her mobile phone before fleeing through a window.
A 27-year-old man has been charged with burglary in connection with the incident.
He is due to appear before Enniskillen Magistrates' Court on Monday.
'Despicable act'
Det Insp Trevor Stevenson said: "This was a despicable act, which must have been frightening for the victim who was not only vulnerable but also completely helpless.
"While not physically injured she has been left deeply traumatised by this horrific ordeal."
Dungannon DUP Councillor Kim Ashton also appealed for anyone with information to contact police.
"The details of this burglary are very alarming," she said.
"I have spoken with the PSNI who have acted very swiftly in making an arrest."