Simple Power is bought over by Foresight Group
By Julian O'Neill
BBC News NI Business Correspondent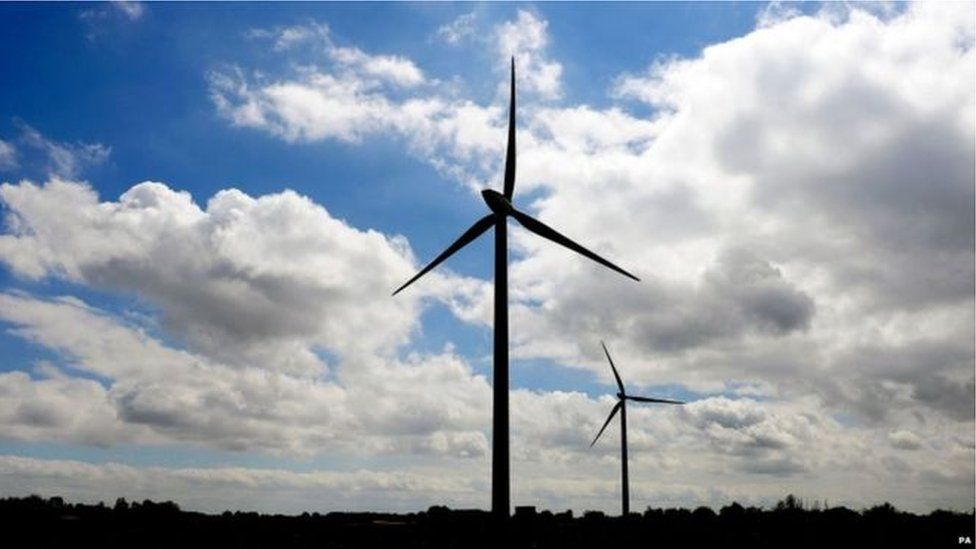 Northern Ireland's biggest operator of single wind turbines, Simple Power, has been bought over for an undisclosed price.
Part-owned by construction firm Heron Bros, it has built-up a portfolio of 52 turbines on farms since 2010.
The buyer is the Foresight Group, a UK infrastructure and private equity investment manager.
The wind turbines are fully operational and have "shown strong performance to date".
Foresight said they have a combined output "in excess of 12MW".
Over the past five years, Foresight has overseen £200m worth of investment in the Northern Ireland renewable energy sector, including anaerobic digestion plants.
James Taggart, investment manager of Foresight Group said: "Simple Power's wind portfolio is a fantastic acquisition.
"We look forward to working with its management team to continue its success."