Pharmacy workers guilty of unlawful supply of medicines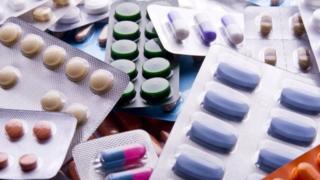 A pharmacist and a pharmacy technician have been sentenced for their involvement in the unlawful supply of prescription-only medicines.
Gerard Maginn, 63, owner of Clanua Ltd trading as Harts Pharmacy, in Main Street, Newcastle, was given 100 hours community service and fined £25,000.
Clanua Ltd secretary and technician Gordon Thomson, 33, got 80 hours community service and was fined £1,000.
It is the first prosecution of its kind in Northern Ireland.
Thomson of Castlewellan Road, Newcastle, and Maginn of Carnreagh Road, Drumaroad, Castlewellan, were sentenced at Downpatrick Crown Court.
They had previously admitted 18 charges each.
The court heard that enforcement officers from the Department of Health's Medicines Regulatory Group visited Harts Pharmacy last March.
After an audit and inspection process it was established that the pharmacy had supplied a significant range of prescription medicines in the absence of a qualified registered pharmacist on 24 March, 2017, between 09:00 and 18:00.
The court heard that the medicines unlawfully supplied included methadone, warfarin, pregabalin, and a range of antibiotics.
Canice Ward, acting head of the department's Medicines Regulatory Group said: "This conviction sends a clear message that there are serious consequences if an owner attempts to operate a pharmacy without a pharmacist being present or if someone tries to work as a pharmacist when they are not qualified or registered to practice.
"Patients and the public can have confidence that the Medicines Regulatory Group will take decisive action to prevent pharmacies operating in this manner."