NI police face tribunal over beard policy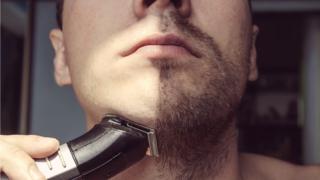 A police officer is taking an industrial tribunal case against the PSNI over a ban on facial hair.
It follows a police review of the force's policies in 2017.
This resulted in a change regarding officers required to wear respiratory protective equipment (RPE) at short notice as part of their duties.
The updated policy - implemented this year - requires these officers to "remain clean shaven whilst on duty" for health and safety reasons.
The policy is to be challenged at an industrial tribunal scheduled to begin in November.
Solicitor Niall McMullan, who is representing the officer, said the case focuses on the issues of sex discrimination and proportionality.
"He has worked in his particular division of the PSNI for six years and he will state he is yet to wear the relevant safety mask," said Mr McMullan.
"To request he now remain entirely clean shaven and remove from him the personal choice of having a moustache, does not appear proportionate or capable of being justified.
"Furthermore, he is concerned how this new policy is being implemented against men, whilst other sections of the policy, which are arguably more applicable to women, are being breached without action taken.
"My client will also state the manner in which the PSNI sought his adherence to the said policy, was victimisation."
'Clean shaven whilst on duty'
Superintendent Patricia Foy from the PSNI's Operational Policy Department said: "Officers and staff within certain roles are required to wear respiratory protective equipment (RPE) as a means of control to prevent the inhalation of hazardous substances at work.
"When worn and correctly used, RPE can prevent serious lung conditions caused by inhaling dust and other contaminants.
Supt Foy said a range of guidance had been given as part of a review of the PSNI's corporate appearance and protective equipment standard policy in 2017.
"A study by the Health and Safety Executive indicated that 'as facial hair is grown, the protection offered by a tight-fitting mask reduces'.
"As a result, a change was made in relation to officers and staff who carry out those roles.
"The updated policy requires that those officers and staff who may be required at short notice to wear RPE must remain clean shaven whilst on duty."
Supt Foy said the new policy was developed in consultation with the Police Federation "and other key stakeholders".