MOT diesel test not performed in NI for 12 years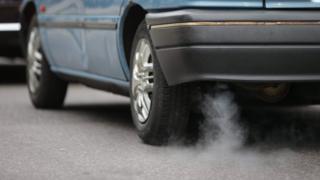 Emissions tests on diesel cars have not been carried out during MOTs in Northern Ireland for 12 years, despite being legally required.
The tests were crucial, an air pollution expert told BBC Spotlight, and not to do them was "virtually criminal".
The government is legally required to do an emissions test on diesels.
The Driver & Vehicle Agency (DVA) said its staff do a "visual test" and make a "personal judgement" about emissions.
It means there are potentially tens of thousands of diesel cars with illegal emissions on the road in Northern Ireland.
Smoke meter tests
Both EU and Northern Ireland domestic law requires the government to do an emissions test on diesels at MOT using a machine called a smoke meter.
The smoke meter test is routinely carried out in the rest of the UK where MOTs are done in private garages rather than state-run centres.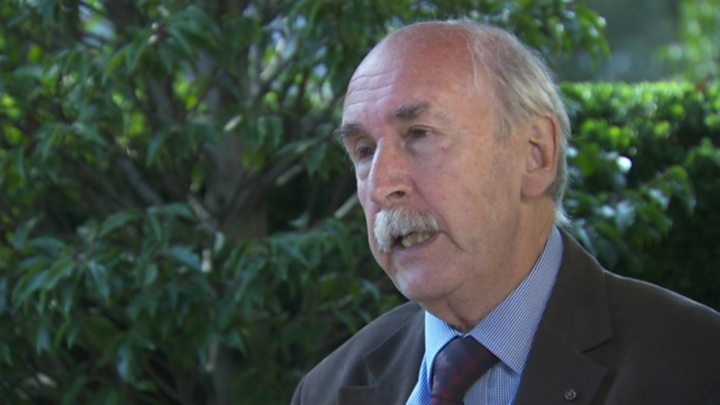 According to Professor Robert Lee of Birmingham University, failure to do the test means the government in Northern Ireland is breaking the law.
Friends of the Earth has said they could now take legal action in both Belfast and Brussels. as a result.
'Scandal'
The tests were introduced at MOT in Northern Ireland in 2006 but were suspended 12 weeks later due to concerns about health and safety in the testing halls.
They have never been reintroduced.
The DVA, which runs MOTs, told Spotlight reintroducing a smoke meter test for diesel cars would require "a significant investment programme".
It said its staff do a "visual test" where they make a "personal judgement" about a car's emissions.
SDLP MLA John Dallat said the failure to do the tests was a "scandal" which required a "thorough inquiry".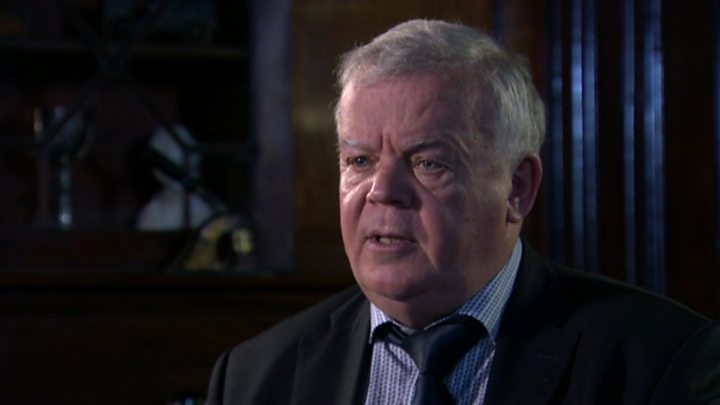 He added: "I'm sure there are very few people watching this programme that haven't seen cars emitting huge volumes of black smoke and wondering how on earth those things are on the road.
"Now we know. If those tests were there, those cars would be gone."
'Virtually criminal'
Spotlight bought a second hand diesel car which was due for MOT and booked a test.
Our confirmation email and the NI Direct website both informed us that the MOT would involve a metered smoke test to check the car's emissions.
That was not true.
We secretly filmed throughout the test and there was no evidence of a metered smoke test.
Professor Harrison told Spotlight he was shocked by what we found.
"This is a very straightforward test and it's quite an effective way of picking up the grossly emitting vehicles. Not to do it, I would regard as virtually criminal," he said.
The DVA's chief executive, Paul Duffy, who has been in post since 2013, answered Spotlight's questions to both his own organisation and the Department for Infrastructure.
He said: "Resuming the metered smoke test for diesel cars will require a significant investment programme, which will also provide additional capacity to address the growing demand for vehicle tests across Northern Ireland and which is currently under way."
He said a new centre in Belfast equipped to do the test would be open in late 2021. Upgrading the rest would require funding approval.
He added: "The communication to motorists by way of a vehicle test reminder and a vehicle test appointment notification uses generic letters issued to all motorists and includes information applicable to a range of vehicle categories including HGVs and buses.
"The information on the letters is not tailored or specific to any category of vehicle."
He said his organisation would now review its published communications.
You can watch Spotlight on BBC iplayer