Surge in number of centenarians living in Northern Ireland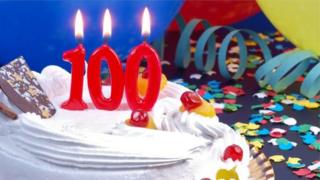 The number of centenarians in Northern Ireland has surged by more than 60% in the past decade.
The latest official figures indicate the amount of people over 100 years has risen from 167 to 274.
Almost all that growth is among women: the number of female centenarians in 2007 was 138 and had risen to 240 last year.
Among men there were 29 centenarians in 2007 and 34 last year.
The figures were compiled by the NI Statistics and Research Agency in a study looking at the population aged 85 years and over.
The number of over 85s was estimated to be 37,200 in mid-2017, representing 2% of the population and an increase of 700 people from mid-2016.
Since 2007, the estimated number of people aged 85 years and over in Northern Ireland has increased by 9,200, representing an average annual growth of 900 people.
Over the last decade, the rate of growth in the over-85 population has been almost 33% compared to just 6% growth in younger populations.
Women accounted for two thirds of those aged 85 years and over in mid-2017.