Former animal charity chief Stephen Philpott guilty of fraud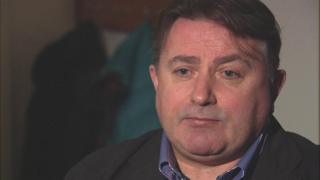 The former chief executive of the USPCA has pleaded guilty to defrauding the animal charity over a seven year period between January 2007 and November 2014.
Stephen Philpott, 55, from Ashgrove Road, Newry, admitted to abusing his position by obtaining rental payments for an address in Bessbrook, County Armagh.
That premises belonged to the USPCA.
The guilty plea came as he was about to go on trial at Newry Crown Court. A jury had already been sworn in.
Philpott had faced a total of three charges, but following an adjournment before the start of his trial, defence QC James Gallagher asked for his client to be rearraigned on the third count of the indictment.
Philpott was charged in relation to having obtained rental payments but "failed to account for the said payments and failed to bring notice of the said payments to the attention of the USPCA, with the intention, by means of the abuse of that position to make a gain for yourself or another or to cause loss to the USPCA or to expose the USPCA to a risk of a loss".
Prosecution QC Liam McCollum said, in light of the guilty plea, counts one and two, accusing Philpott of stealing from the animal charity and attempting to cause criminal damage to a residential property and its contents should "remain on the books, not to be proceeded with, without leave of the court or Court of Appeal".
No details concerning Philpott's fraud were given to the court during the shortened hearing.
Judge Gordon Kerr QC released Philpott on continuing bail until December during which time a presentence and other reports, including the possibility for compensation proceedings involving the former chief executive.