NI Newspapers: 'Driller Killer' and Belfast X Factor chippy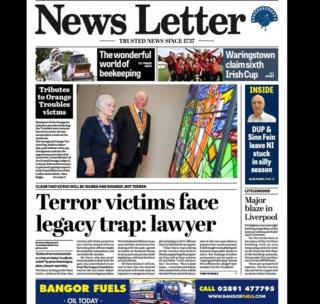 A mixed bag of front pages for Friday's Northern Ireland newspapers.
The Belfast Telegraph leads with an interview with Michael Hughes, whose older brother James was killed by his mentally ill neighbour Jim Devine.
Mr Hughes said he forgives Devine for the anguish he caused and that much of the blame for his brother's death lies with Northern Ireland's beleaguered mental health services.
James was stabbed in his home in Divis Tower in Belfast in November 2016.
Laura Szewc, the 18 year-old from Londonderry who died in a road accident, also makes the front page of the Belfast Telegraph and other newspapers.
Her friend Jenny Deane told the the paper Ms Szewc was "an amazing girl" who was "so full of life".
The News Letter also puts the tragic death and tributes to Ms Szewc on its front page, but leads with Thursday's RHI Inquiry revelations.
At his fifth day of testimony to the RHI Inquiry, Dr Andrew Crawford, Arlene Foster's former special adviser, told the inquiry that he believed he had been sacrificed to protect the party.
Graveyard visit
Another morbid story that gets a splash is convicted killer Colin Howell's visit to his father's grave.
The Mirror runs with the headline 'Driller Killer's grave visit' and pictures show Howell at a cemetery in Portadown, Co Armagh.
The 59-year-old is serving 21 years for the double murder of his wife and husband of his former lover.
Howell's father Samuel died suddenly in July, but Howell did not attend the funeral, the Mirror reports.
Data roaming
Inside the newspaper, the Mirror carries a story about a warning that people living near the border could see their mobile phone bills spike.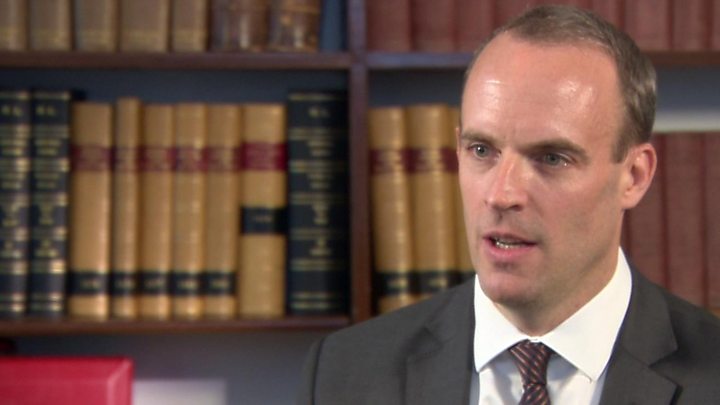 Brexit secretary Dominic Raab has urged phone companies not to impose roaming charges on customers if Britain leaves the EU, but providers like Vodafone, Three, EE and O2 have no plans to change their approach to mobile roaming.
The Irish News, which also runs with the story, states that customers need to check their operator's roaming policies and consider switching providers if there is no resolution to the matter.
Holding court
A new study by Queen's University has found that representing yourself in court puts you at risk of not getting a fair trial.
The Irish News reports that 15,000 people - or 20% of litigants - represented themselves in court.
The study found that it is difficult for lay litigants to find information and they are often not present in court when decisions are made.
It can also be difficult for lay litigants to distance themselves from their emotional involvement in the case, the report states.
Chippy celebrity
A Belfast chip shop is to start in the X Factor - but perhaps not in the way that you might think.
The Belfast Telegraph has the story on Deaglan Kane (22), who works in Browns Fish and Chip Shop in Woodbourne Crescent, who was chosen by food delivery company Just Eat to record four songs which will be shown during the ad breaks in the show on Saturday and Sunday nights.
Mr Kane was picked after he sent in a video of himself singing 'What's New Pussycat?' and made it through an audition.
"Hopefully it will give people a laugh and all I want is for people to enjoy it," said Mr Kane.