RHI inquiry 'doesn't reflect well on DUP' - Paul Frew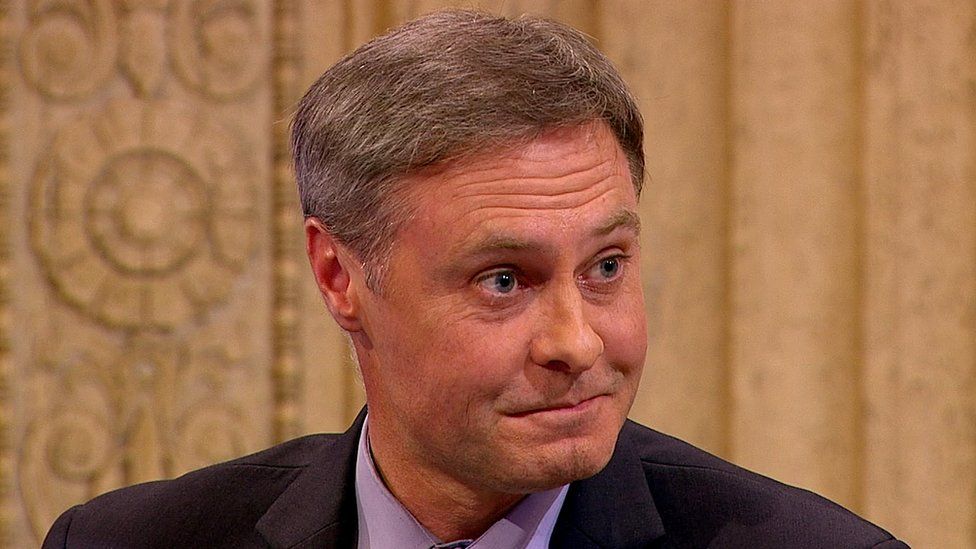 DUP MLA Paul Frew has said he accepts the RHI inquiry does not reflect well on his party.
Mr Frew was speaking on BBC News NI's The View.
"There's going to have to be lessons learned with my party and all others," Mr Frew said.
"I believe that all parties will learn from this, I believe we will come out with better government and that's only a good thing."
Mr Frew, an assembly member for North Antrim, said the RHI inquiry should not be used as an excuse for stopping the return of the Northern Ireland Assembly.
"It should not be a barrier, it should not be an obstacle," he said
"We should have an executive there tomorrow and an assembly there where we can scrutinise legislation and law."
Ulster Unionist leader Robin Swann said confidence in politics in Northern Ireland "has completely" collapsed".
"I chaired the public accounts committee and did I ever think it would get this far and reveal a murky and dirty system of government?
"No, but I'm glad it has now".
There has been no functioning government at Stormont for 20 months.
John O'Dowd, a Sinn Féin MLA for Upper Bann said there was no point having "an executive for an executive's sake".
Claire Hanna, the SDLP's Brexit spokesperson said the lack of government is "tearing people apart and undermining any confidence".
Alliance Party leader Naomi Long organised all-party talks earlier this month in a bid to break the deadlock.
Reflecting on those discussions she said she was glad to get "everybody around the table".
However she believes the DUP must change their approach to government.
"If we're going to continue to have Spads (special advisers) running the show, that's not on.
"The people of Northern Ireland want to see inclusive devolved government, what they do not want to see is dysfunctional government."