No-deal Brexit may lead to driving permits for border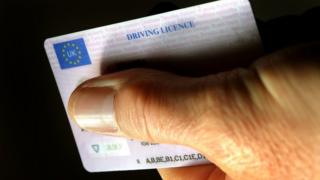 A no-deal Brexit could mean that motorists who travel across the Irish border would require an International Driving Permit (IDP).
The latest batch of UK government advice states that "your driving licence may no longer be valid by itself when driving in the EU".
It warns that not having an IDP could lead to motorists being "turned away at the border" or facing fines.
IDPs cost £5.50 and are available from about 90 Post Offices across the UK.
From February 2019, they will be available from 2,500 Post Offices.
Currently a UK driving licence allows people to drive for work and leisure purposes throughout the EU without other documents.
Visitors to Ireland can drive on a driving licence from any state outside the EU for up to a year provided the driving licence is current and valid.
However, it is not clear if that would automatically apply to UK licences in the event of no deal,.
The government has also warned that a no-deal Brexit could lead to mobile phone roaming charges being reintroduced.
Roaming charges for people using their phone in another EU country were scrapped last year but the EU regulation banning them will not be automatically part of UK law after Brexit.
The government has said it would legislate to make operators set a cap of £45 a month on data usage while abroad, in line with the current EU limit of 50 euros (£44.60).
The latest UK government advice also reiterates that there will be no change to the Common Travel Area (CTA) even if there is no deal.
Common Travel Area maintained
The CTA is an arrangement between the UK and Ireland which pre-dates the formation of the EU.
It allows passport-free travel between the UK and Ireland and gives British and Irish citizens a range of rights in each other's countries.
It also means the two countries co-operate closely on immigration matters.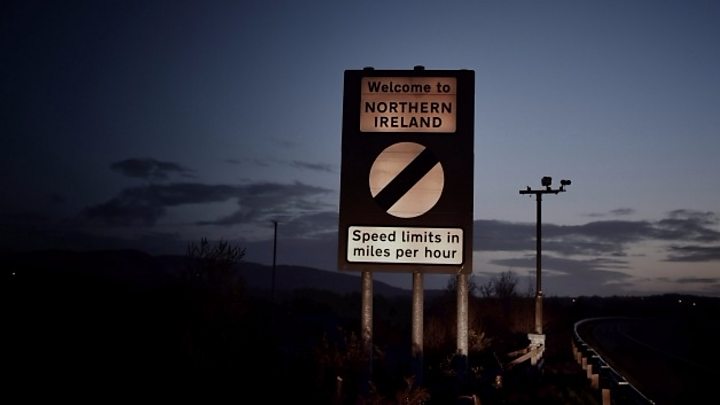 The advice states that Irish citizens would continue to have the right to enter and remain in the UK, as now.
Irish citizens would also maintain the reciprocal rights associated with the CTA in the same way that British citizens in Ireland would if there is no deal.
These rights include the right to work, study and vote, access to social welfare benefits and health services.
The advice suggests that the UK may need to introduce new legislation to underpin the CTA.
It states: "Where required, domestic legislation and agreements would be updated to ensure that the CTA rights continue to have a clear legal basis."