Ards and North Down award NHS staff freedom of borough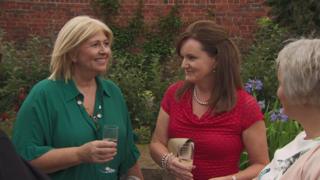 Ards and North Down Borough Council has awarded local NHS workers Freedom of the Borough.
It is the first time the award has been bestowed since the council was established formed in 2015.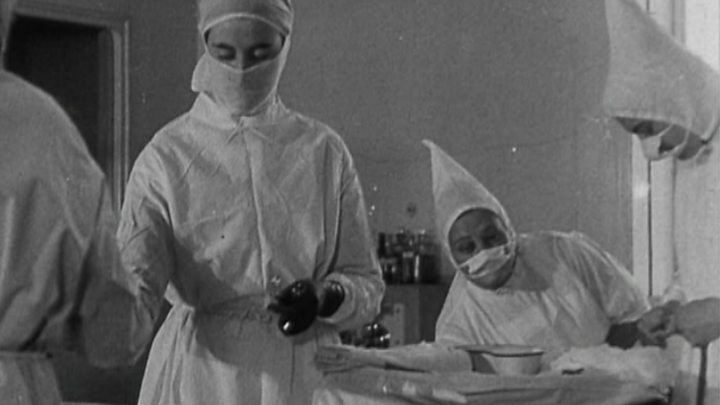 Freedom of the borough is the highest honour the council can give, and includes everyone from porters to surgeons.
More than 150 guests attended the ceremony which took place in the walled garden at Bangor castle.
Mayor of Ards and North Down Richard Smart, says he "cannot think of more deserving recipients than Health and Social Care staff.
"We regularly hear how the care provided was truly excellent. You are our 'everyday heroes'", he added.
---
At the scene: 'Proud as punch'
By Eve Rosato
The freedom of the borough is the highest honour the council can bestow.
Once upon a time freemen and women would have been exempt from paying taxes, but nowadays the accolade is honorary only.
At the event were father and son doctors Brian and Jeremy Bond, for them the NHS family is more than just figurative.
Jeremy said: "There's so much negativity around the health service at the moment, but an accolade like this gives everyone a big lift".
His father Brian said that while the NHS sometimes negative press today was good news and he was privileged to be there.
Also there in force were Northern Ireland Ambulance Service staff who showed up in their uniforms proud as punch.
Paramedic Paul McFarlane told me he's honoured to be given the freedom of the borough.
"We're on the road, we're working nights while everyone else is home in bed, running about the city centres in our big yellow fancy trucks and blue flashing lights.
"It means a lot to be recognised by the people you serve, it doesn't happen that often".
The sun shone in Bangor Castle's walled garden and music played while the untold heroes of the health service enjoyed some respite from their duties in the form of canapés and champagne.
---