Scallop row: Navy must protect UK boats, says NI skipper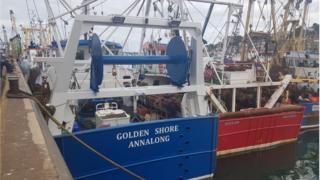 A County Down skipper caught up in clashes between UK and French fishing vessels has called for the Royal Navy to be sent to the area.
Five UK boats were involved in clashes with French vessels off the coast of Normandy, in a row over scallops.
Both UK and French boats are allowed to fish in the area.
However, French crews are banned during the summer season, leading them to accuse their UK counterparts of depleting scallop stocks.
Annalong fisherman Geoffrey Chambers said he wants the Royal Navy to accompany British boats to the area in future in case of further clashes.
'Sky lit up'
His boat, the Golden Shore, was in the Bay of Seine in the early hours of Tuesday when the confrontation began.
He said the UK vessels were calling for help across the radio system as they came under attack from "bottles, stones and metal shackles" and that the sky "lit up with flares".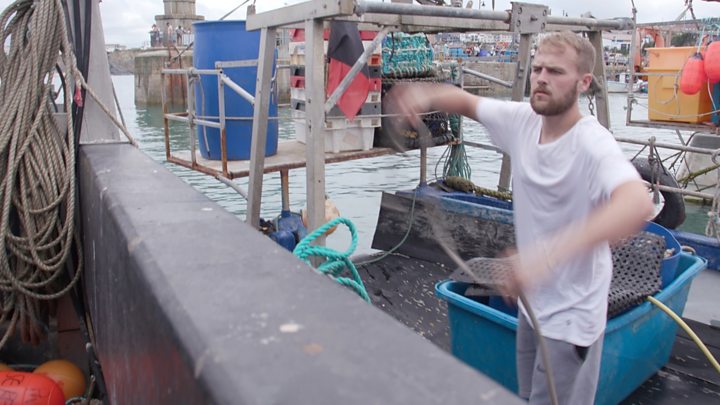 It takes around 62 hours for the crew to sail from Kilkeel to the Bay of Seine.
The local crew is due to return next week, but Geoffrey said he wants a reassurance from the UK Government that the vessel will be safe.
"What we're demanding is that the British Navy go over to support our own boats, in case we need help, so that we have someone to call up if we get attacked again."