UK China dairy deal 'important for Northern Ireland'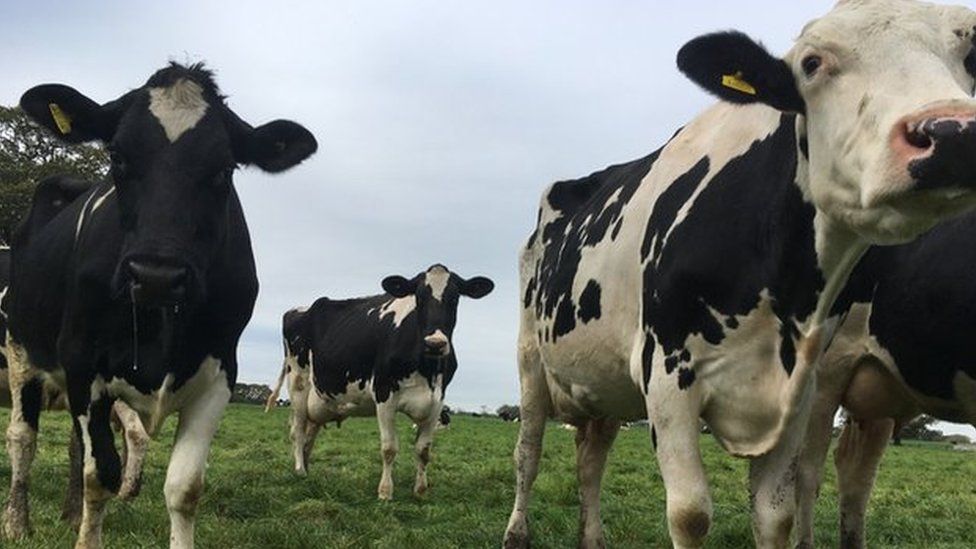 International Trade Secretary Liam Fox has said an agreement for UK dairy in China could benefit NI dairy producers.
The deal, which is valued at almost £240m over five years, was secured in China on Thursday.
China approves imports of dairy products made in the UK, such as milk powder, cream and yoghurt.
The agreement means that dairy processors can use milk from third countries like the Republic of Ireland, in produce going to China.
Mr Fox said: "Lakeland Dairies in Northern Ireland is likely to be the main beneficiary of this deal."
Lakeland sources a significant proportion of its milk from the Republic of Ireland.
A spokesperson for the company said it welcomed any trade agreements which "enhance the possibility of further export growth towards China".
"Northern Ireland has excellent potential to supply high quality dairy products to meet increasing demand for dairy worldwide," the company said.
"Our Global Logistics Centre at Newtownards is also well equipped to support this requirement. The building block for all of this is the high quality milk sent to us for processing by our milk producers and which we make into a wide range of value-added dairy foodservice products and food ingredients."
Speaking on BBC Radio Ulster's Good Morning Ulster programme, Mr Fox said: "This is a major deal and is very important for Northern Ireland where milk is often sourced from south of the border.
"Dairy is one of the fastest growing areas of food demand in China. They are increasingly looking to the UK.
"The government has a duty to prepare contingency plans in the event of a no-deal. China is the UK's fifth largest trading partner, with exports growing by 28.5% in 2017 when compared with the previous year."