NHS blood scandal: Justice sought in inquiry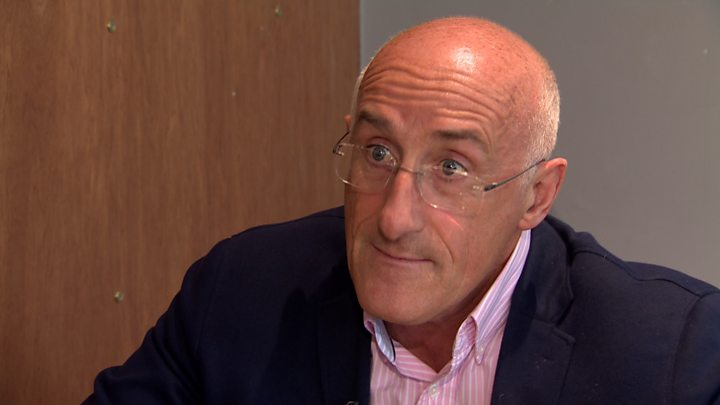 People in Northern Ireland who were infected with contaminated blood products have been given extra time to register with a public inquiry.
The inquiry into the treatment failures, which opens in September, is accepting applications until 13 August.
More than 2,500 people in the UK have died after receiving contaminated blood in the 1970s and 1980s.
Thousands more are living with the consequences of having HIV or Hepatitis.
Many of the victims were haemophiliacs treated with the clotting agent Factor VIII made from infected, imported blood products.
Much of the plasma used to make Factor VIII was found to be from US prisoners and people in the USA who sold their blood.
'What we want is justice'
Simon Hamilton, chair of Haemophilia NI, which advocates for victims and their families, said the inquiry is a significant event to ensure justice for victims.
There are more than most 300 people in Northern Ireland with haemophilia.
"What everyone wants out of this is justice - we want to know who made the decisions," said Mr Hamilton, speaking to BBC Northern Ireland's Newsline programme.
"None of us have a certain future. There has to be clarification on why this happened.
"What is important is that we have light brought on this. It's not about revenge - it's about clarity. It's about understanding why these decisions were made."
Mr Hamilton and his twin brother, Simon, were given infected blood products and contracted hepatitis.
Mr Hamilton, who is 57, has developed cirrhosis of the liver and has to be tested every six months to check whether there is a deterioration.
His brother was diagnosed with cancer in December and had to have a liver transplant.
Some of Mr Hamilton's other family members did not survive.
Public inquiry
The inquiry will consider the treatment of people infected by blood products in 1970s and 1980s and the impact on their families.
Sir Brian Langstaff, its chairman, vowed he would "put the people who have been infected and affected at its heart".
In 2017, Prime Minister Theresa May described the scandal as "an appalling tragedy".
Watch Donna Traynor's full report on BBC Newsline at 18:30 BST