NI had normal rainfall - despite heatwave
By Barra Best
BBC News NI Weather Presenter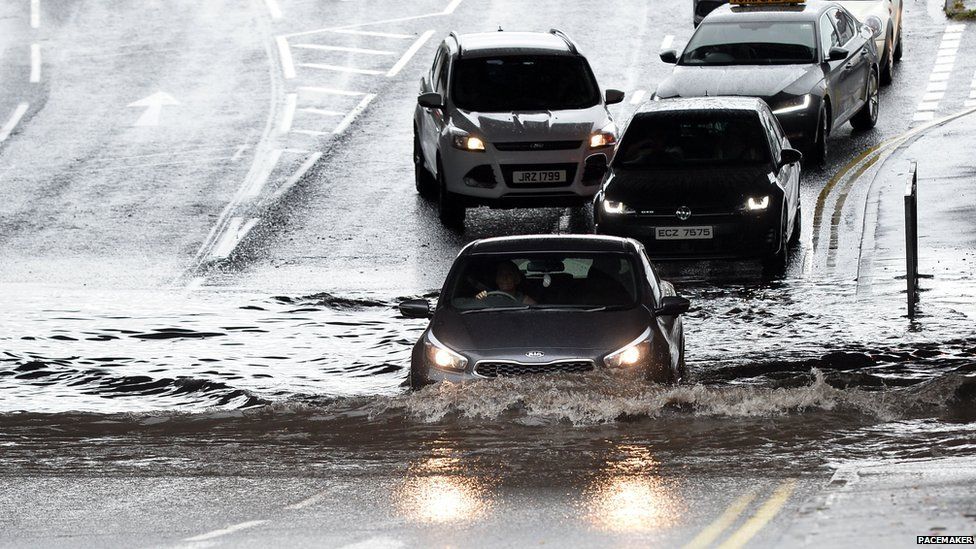 Despite weeks of practically no rain and the introduction of a hosepipe ban, Northern Ireland had 99% of its normal rainfall for July.
According to figures release by the Met Office, 80.6mm of rain was recorded - close to the monthly average.
The weather station at Belfast International Airport recorded 99mm of rain in just a few hours that day.
That is more than a month's worth of rain.
Up until midnight on Friday 28 July, Northern Ireland had recorded just 37.8mm of rain.
However, almost that entire amount again - 37.7mm - fell on Saturday.
The figures also show that it was warmer than normal by 1.7C with an average daily maximum temperature of 20.2C.
It was also much sunnier than it normally is in July with 178 hours of sunshine - that's 127% of the average.
Last year, Northern Ireland rejoiced in the title of UK's wettest July with 128mm of the wet stuff.
The Republic of Ireland's western counties recorded about 80% of normal rainfall, while the east was much drier at just 47%.