EU will demand border checks if no deal, says top civil servant
By John Campbell
BBC News NI Economics & Business Editor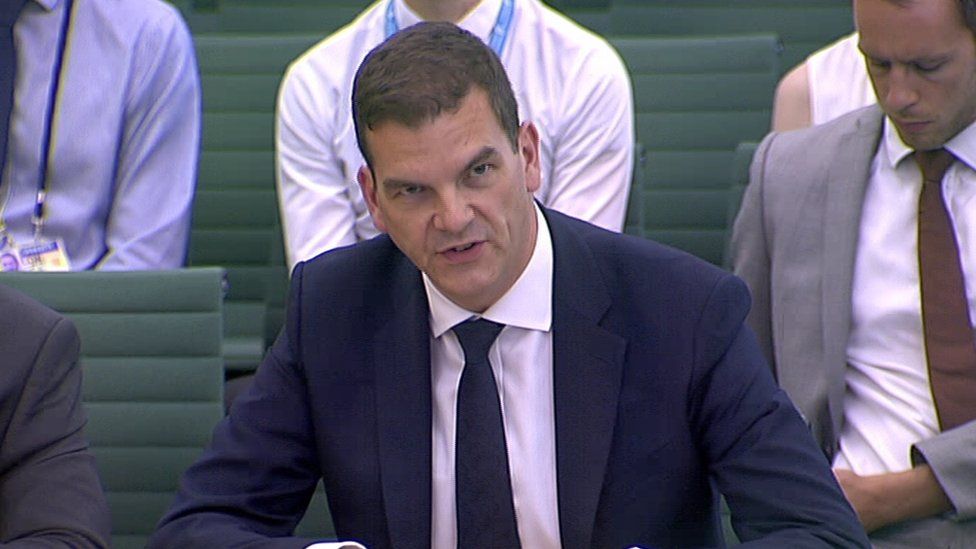 The UK's chief civil servant dealing with Brexit has said the EU will insist on "checks and controls" at the Irish border in the event of no deal.
Olly Robbins was giving evidence to the House of Commons Brexit committee.
He was responding to a question from the DUP's Sammy Wilson about comments made by the taoiseach.
Last week Leo Varadkar said the EU had reassured him that no physical border checks needed even if the UK crashes out without a deal.
Mr Robbins said: "The European Commission spokesperson has been tackled on this issue many times and has given the Commission view that in the absence of appropriate arrangements checks and controls would somehow be necessary."
He added that if it ever came to that situation, there would be "a strong debate" about what was necessary at the border.
"Both sides would have to reflect on what their responsibilities are and make the appropriate measures and preparations.
"The Irish government may have a view about what they think they will be able to do, or want to do, at their border.
"The European Commission I'm sure will have a view - you wouldn't expect me to know about how exactly that will pan out."
Mr Wilson suggested that the EU may be saying one thing to the British government and something else to Ireland.
Mr Robbins said the UK remained committed to having a legally operative border backstop in the Brexit withdrawal agreement.