NI pro-remain parties release Brexit concern statement
By Jayne McCormack
BBC News NI Political Reporter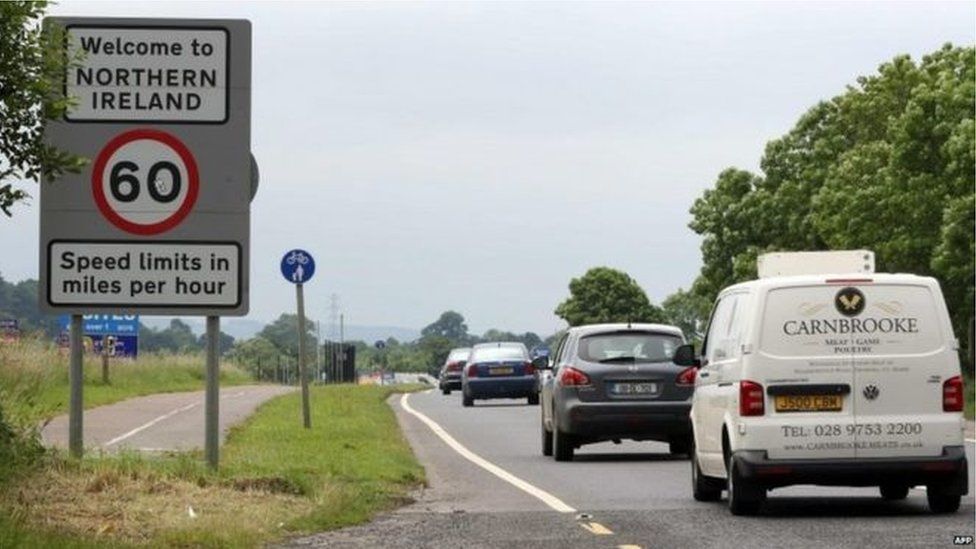 Four Stormont parties have released a joint statement saying "significant areas of concern" remain around the impact Brexit could have on Northern Ireland.
Sinn Féin, the SDLP, Alliance and the Green Party said there was little sign of progress on a number of issues.
The statement comes as the prime minister is due to arrive in Northern Ireland to visit the border.
It has been one of the main sticking points in the Brexit negotiations.
The joint statement, signed by the Stormont leaders of the four parties, said Brexit talks were at a crucial stage and that they were concerned about the lack of "tangible" progress on issues including:
access to third-level study for EU students coming to NI
continued access to the European Health Insurance Card and provision of cross-border services including the children's heart centre in the Republic of Ireland
the North West Cancer Centre
The parties also reiterated their call for the British government to put guarantees protecting the Good Friday Agreement and the rights of citizens into legally binding text.
This is the third joint statement issued by Stormont's pro-remain parties.
Last month, they said the European Court of Justice should continue to be recognised after Brexit.
In May, they argued that Northern Ireland should remain in the single market and customs union after Brexit.