Government might not implement cross border inspections
By John Campbell
BBC News NI Economics & Business Editor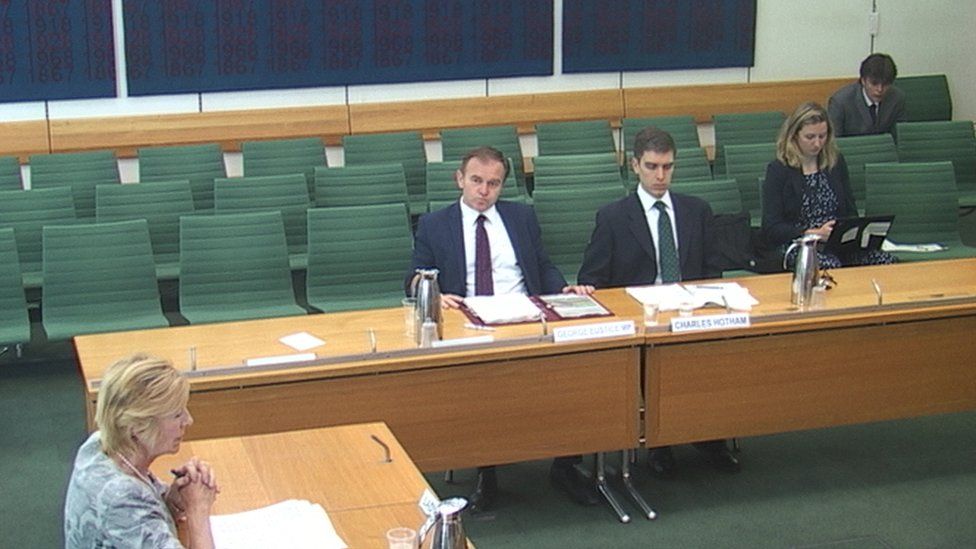 The Agriculture Secretary has suggested that in the event of a no deal Brexit, the UK could choose not to routinely inspect goods crossing the Irish border.
George Eustice was speaking at the NI Affairs Committee.
He said he believed that it would be "entirely consistent" with World Trade Organisation (WTO) rules.
According to WTO rules, member states must treat each other equally unless there is a specific trade deal.
Mr Eustice emphasised that the government wants a deal and that trading on WTO terms would not be ideal.
He said: "Our interpretation of the WTO rules in this space is that it is absolutely open to a sovereign state to make decisions about the risk-based surveillance of borders.
"So if we took a position that an EU regulation on day one is so close to our own and that we didn't require inspections...we believe that is entirely consistent with the approach of the WTO."
Trading on WTO terms would also mean UK-EU trade would become subject to tariffs, which are particularly significant for the agrifood industry.
Mr Eustice suggested the government could mitigate those impacts.
"It would be open to us to unilaterally set tariff rate quotas, to have tariff suspensions or lower applied tariffs."
"None of this is ideal, none of this is what we're seeking to do."