Special needs school classroom damaged in 'sectarian hate crime'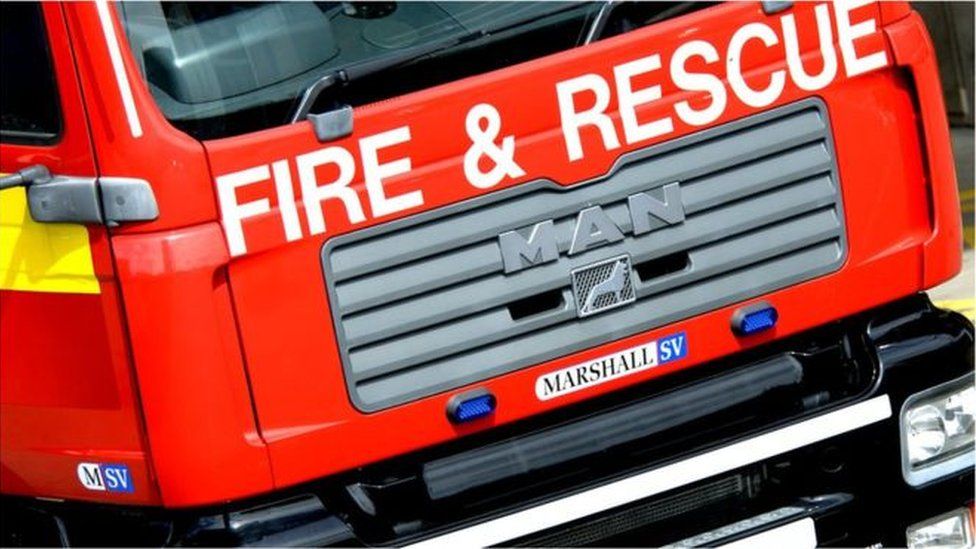 A classroom damaged in an arson attack at a school for children with special needs is being treated as a "sectarian hate crime".
Firefighters were called to St Vincent's Centre, Willowfield Drive, east Belfast, at 21:00 BST on Friday.
A window in a downstairs classroom had been smashed, flammable liquid was poured in and it was set alight.
No-one was injured but there was extensive smoke and scorch damage and pupils' coursework was destroyed.
PSNI Insp Thomas Fairfield said the attack was "a sectarian hate crime" and was "totally unacceptable".
"It is the responsibility of each and every one of us to ensure that we live in a society where diversity is respected," he said.
Police want to talk to a group of 15 masked youths who, they believe, were involved in anti-social behaviour on Friday evening.
Between around 20:30 BST and 21.30 BST, it was reported that a group was seen setting bins on fire and throwing stones and other items at passing motorists in the Woodstock Road/ Link area and setting off fireworks in the Willowfield Walk area.
Police have appealed for witnesses to contact them.