Newry Cenotaph attack condemned as 'sickening'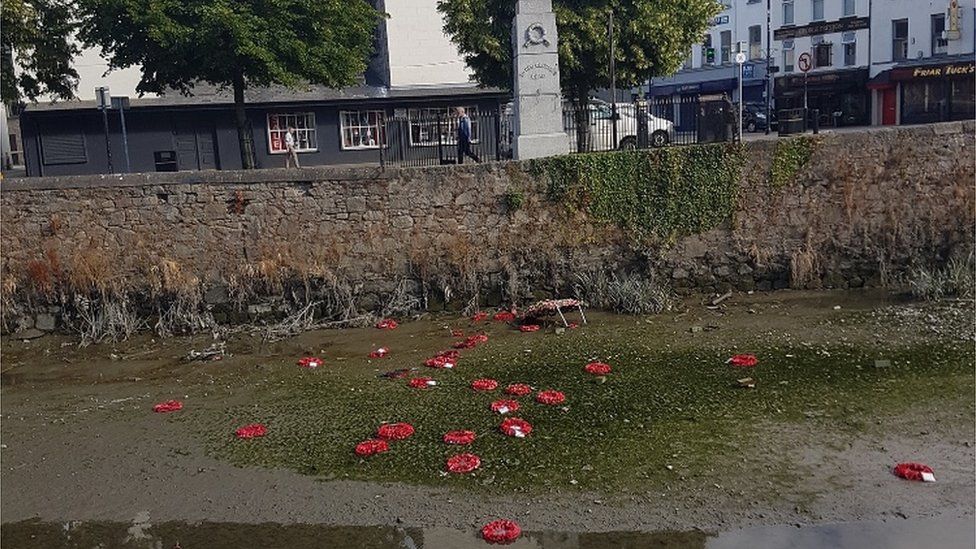 A vandal attack on a Newry war memorial has been condemned as "sickening".
Police are investigating after poppy wreaths were taken from the Bank Parade cenotaph in the County Down town and thrown into the nearby river.
UUP councillor David Taylor said the community was "disgusted" and the vandals did not speak for the "vast majority" of people in Newry.
Sinn Féin's Conor Murphy said there was "no place for attacks like this in our society".
The incident comes less than a week after wreaths were damaged in Warrenpoint.
Cllr Taylor said the wreaths from the cenotaph, which honours local people killed in World War One and World War Two, were retrieved by a "cross section of the Newry community".
"There are still some unfortunately who are determined to try and cause division, driven by a narrow sectarian mindset and it is sickening to see a cenotaph targeted in this way as they pursue their warped agenda," he added.
Mr Murphy appealed for anyone with information to contact the police.
"Monuments and memorials are important places of commemoration and remembrance within communities and should be respected," he said.