Police investigating Crumlin hate crime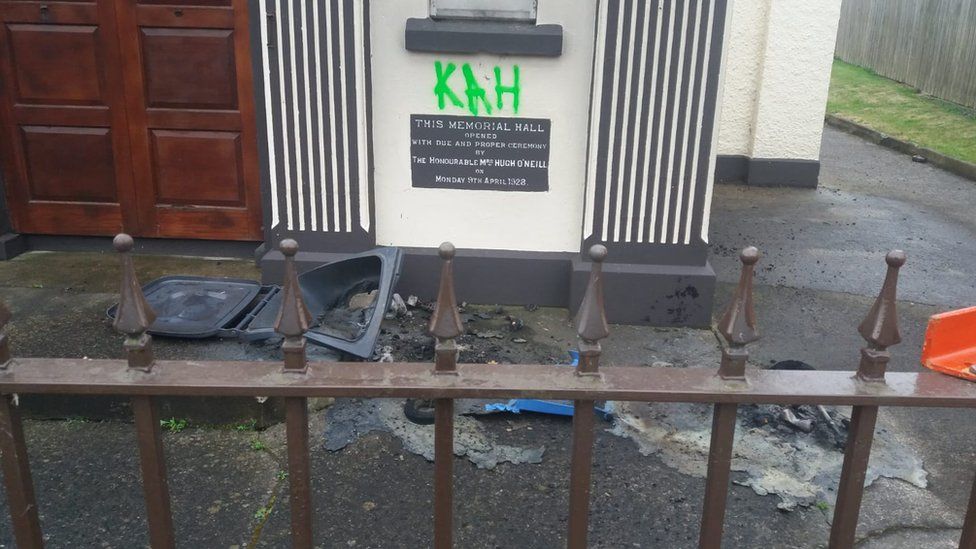 Graffiti which appeared on a memorial hall in County Antrim is being treated as a hate crime.
Police say they received a report that a bin was on fire on Main Street in Crumlin at 04:30 BST on Thursday.
Graffiti was also painted on a wall and door of a memorial hall. It has since been painted over.
Chief Insp. Keith Jackson has appealed for anyone with information to contact the police.
The attack has been condemned by the Orange Order and a spokesperson said those behind the attack "have nothing to offer to society".
"Given the timing of the incident, during the early hours of the Twelfth morning, it was clearly premeditated to heighten community tensions in the area.
"It was extremely fortunate the damage sustained was not much more serious", the spokesperson added.