Women say they were sexually abused at Belfast centre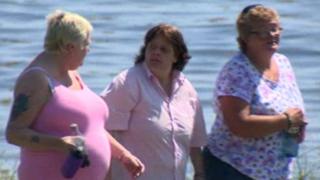 Three women who spent time as children in a girls' detention centre in Belfast say they were sexually abused by a male member of staff in the early 1980s.
The Whiteabbey Training Centre was home to hundreds of girls.
They had either been through the courts or were the subject of child protection orders.
The school was only briefly mentioned in the Historical Institutional Abuse Inquiry and none of these women gave evidence.
But the three women say their stories should be told.
Norma Vaughan was 12 when she was sent there.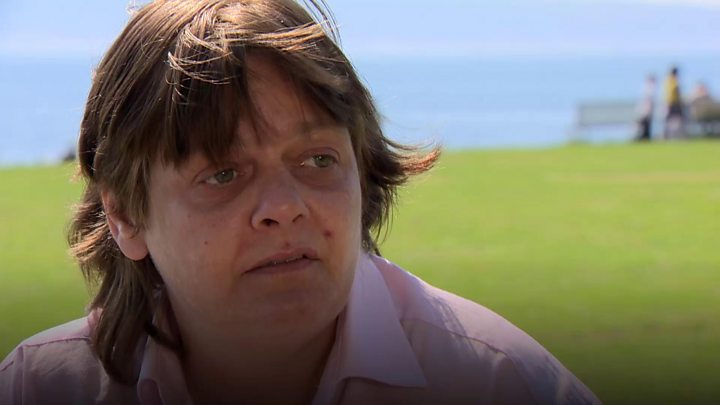 "We were hit on a regular basis if things weren't done right, because we used to get marked on our work and our conduct," she said.
"We had to clean the place from top to bottom, sometimes with tooth brushes. We were treated like slaves basically."
But Norma said it was the man she alleges abused her who destroyed her life.
"If you complained, you were sent to the detention room which was known as the 'd-room'," she said.
"It was just a mattress on the floor and a potty and that's where the sexual abuse took place. You were sent there for 12 hours at a time."
'Don't touch me'
She said the same male member of staff tried to sexually assault her on a number of occasions.
"He was all nice about it and bringing me cups of tea and cigarettes. He said 'you can trust me' and he was always touching me," she said.
"I said 'don't touch me, I don't want to be touched' and then when I was on my own and he said 'I don't know what you think but this is the way it's done round here' and he sodomised me."
All three women say they were abused by the same man, but they had no idea about each other's abuse at the time.
"I thought I was the only one and I've kept his secret all these years," Norma said.
"Who was going to believe me? I was just a bad girl who didn't go to school and I was put in that home for my own care and protection I might add. Some care and protection."
'Biggest shock of my life'
At 15, Heather Roberts was sent to Whiteabbey.
"I was told it would sort out my behavioural problems, but when I went in I got the biggest shock of my life," she said.
"I was first sexually abused when I was 12 and that's why I had behavioural problems. When I went into Whiteabbey and the first time he touched me, I knew what was coming and I just thought 'oh no, no not again'."
Heather did not know about the Historical Institutional Abuse Inquiry until it was too late.
Now though, she says she is determined to get justice: "I'm only doing this for one reason and it's to find justice, because the male member of staff who abused me in Whiteabbey is still alive," she said.
"That's all I want. The truth needs to be told."
Edith Montgomery was also 12 when she was sent there, again under a Care and Protection Order.
"That was in 1979 and I got out in 1982," she said.
"The staff were really bad. I mean, my father punished me, but not like they did. They kicked and punched you, grabbed your hair. I got clothes tore off my back."
Claire McKeegan is the solicitor representing all three women.
"High Court proceedings are very difficult and protracted on victims. The onus is on the plaintiff in a High Court case to bring the proceedings forward and to prove their case," she said.
"Many of the institutions that they come up against bring them right to the day of the hearing before there would be any negotiation or any talk of settling the case.
"That places a real responsibility on the survivors and victims who've already been let down by the state. There should be an appropriate victim-centred redress system for people who have gone through systemic abuse."
Edith Montgomery said she thought long and hard about whether or not to go public and only recently told her children about her experience at Whiteabbey.
"I've lived with that my whole life, what he did to me and what the care system did to me," she said.
"We were in for care and protection, but nobody cared for us and nobody protected us."