Mark Harbinson acquitted of firearms offences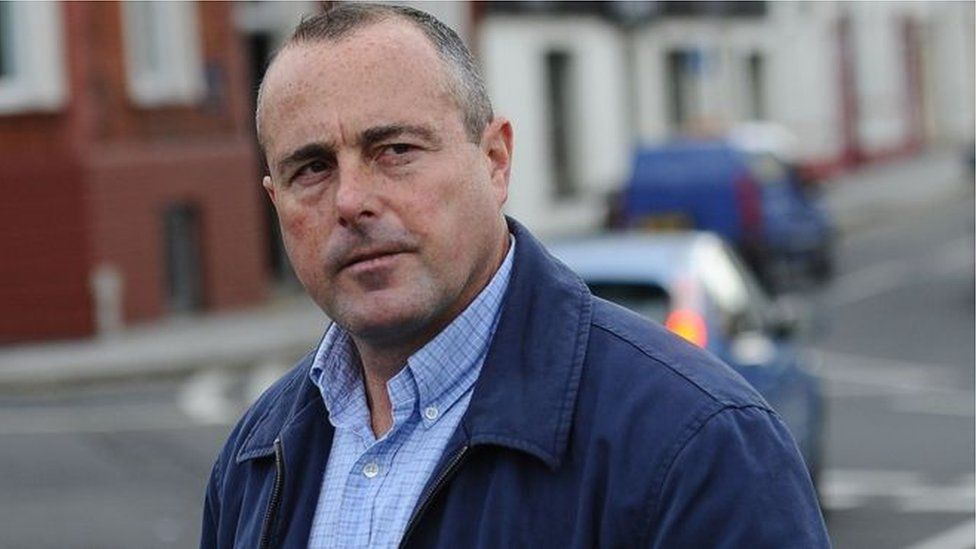 A prominent loyalist has been acquitted on three charges of firearms and ammunition offences.
Mark Harbinson, 51 from Stoneyford Road in Lisburn, County Antrim went on trial last month at Belfast Crown Court.
He denied all charges including possessing a gun and ammunition without holding a firearms certificate.
The gun was found in an outbuilding at Mr Harbinson's property at Sheepwalk Road in December 2015 during a police search.
As a result, Mr Harbinson fled to Dublin and then Cumbria before eventually handing himself in.
Mr Harbinson was then arrested before being released on bail in February 2017 after spending a year in custody.
In his ruling, Judge Kerr said he had given careful consideration to the arguments made by both the Crown and defence in the trial.
The judge said that given the remote area and the security measures installed by Mr Harbinson at his property, it was "unlikely" anyone else had gained access to it.
He added that after "carefully considering all the facts" he could not exclude the possibility that Mr Harbinson was not in possession of the items.
He added that it would be "improper" of him to have a "degree of certainty about" possession.
Mr Harbinson, speaking outside the court on Monday after being acquitted said: "After over two and a half years, I am overwhelmed with emotion that I have finally been found not guilty of all the charges against me.
"I have been in custody, and then on the most restrictive bail conditions, throughout that time. My family life and health have been subject to the utmost stress.
"I am very grateful to Judge Kerr for that fair trial he had given me, and in particular the judgement establishing my innocence."