Man freed from flooded car in River Foyle after crash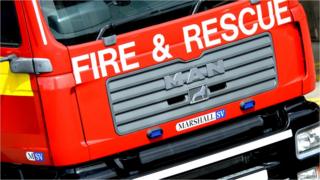 A man has been taken to hospital after his car went into the River Foyle after a serious crash.
Foyle Search and Rescue was called out to the incident shortly after 16.30 on Friday.
The man was trapped inside his vehicle while his car was partially submerged in water.
While the NI Fire and Rescue Service secured the vehicle, Foyle Search and Rescue entered the water to release the man.
Air Ambulance NI attended the scene but paramedics took the man to Altnagelvin Hospital in Londonderry for treatment.